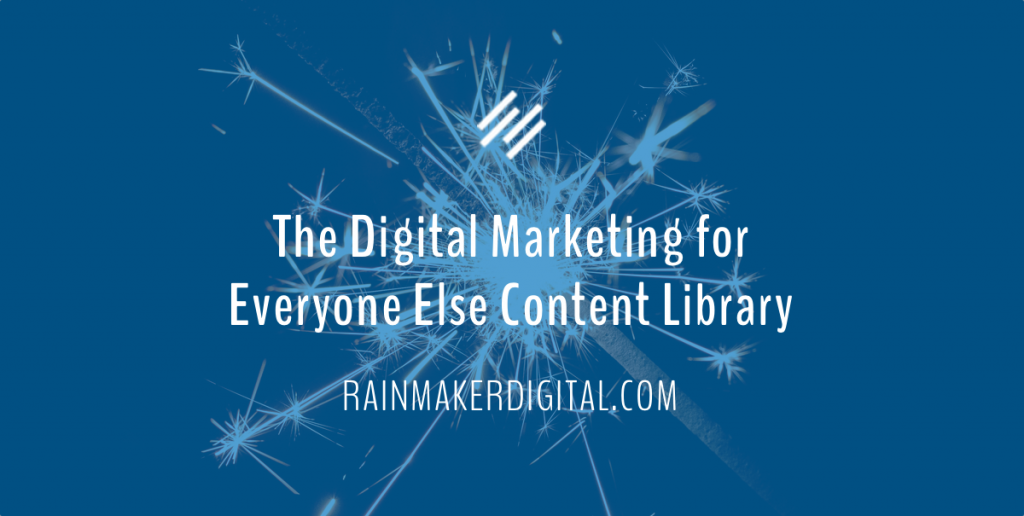 The Rainmaker Dispatch makes you a better marketer, one link at a time. We scour the web for the best how-tos, case studies, news, inspiration and more so you don't have to.
Sign up for the Dispatch and you'll get weekly insights from us in your inbox. But that's not all — you'll also get a monthly summary which pulls together the best links from RainmakerDispatch.com. Stay up to date with the current content marketing landscape.
You can find all of those monthly posts archived below, and you can find the library of weekly articles on our Digital Marketing for Everyone Else page.
Enjoy ... and if you've got questions about deploying digital marketing fundamentals to start and/or grow your business, you don't have to go it alone. We're listening and always ready to help ... just drop us a line, anytime.
The Rainmaker Dispatch Archive