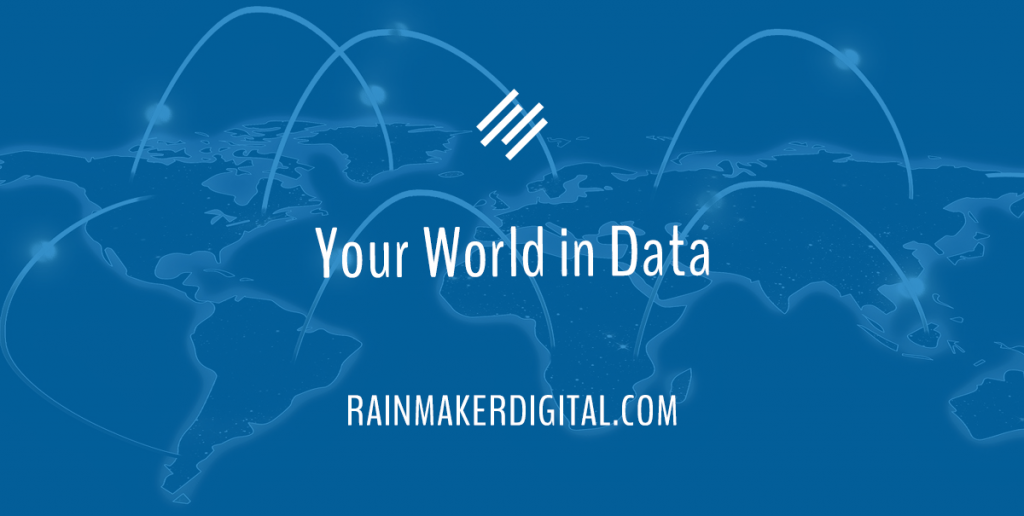 The leaves are starting to turn in Texas — and that's a sign that Q4 is here too. We're focused on platform updates, wrapping up client projects, and building marketing campaigns for some of you before 2022 ends. It's a good time of year to take stock of where you're at and figure out what you need to be ready for 2023. Let us know if we can help you with a campaign, project or even just advice.
This Dispatch is full of articles that will set you up for future success. This latest edition includes pieces on the amazing volume of data we generate every minute, growing your Facebook presence and establishing yourself on TikTok. All of these are worth a read:
Data Never Sleeps
Domo's annual Data Never Sleeps infographic shows exactly how much data is created on the Internet. It's an amazing snapshot of the digital world.
AI Content Google Won't Hate
Our own David Brandon takes a look at Google's latest helpful content update and the rise of AI content. How much will AI affect your SEO scores?
Best Practices for Growing Your Facebook Presence
Facebook itself weighs in on how to get the best engagement on your posts. Even if you're a practiced social media professional, this one's worth a look — especially for its focus on Reels and long-form video content, as that's where the platform seems to be headed.
When to Use Mini Courses
It can be hard to convince people to buy a full course. Enter mini courses. Rachel Kolman of LearnDash explains how these can "prime the pump" to sell your big-ticket online learning items.
Do the Tried and New
In times of economic uncertainty, many marketers hunker down. Allan Thygesen at Think with Google explains why that's a bad idea — and how you should prepare for the future.
Tips for a Killer Small Business TikTok Strategy
TikTok is a relatively new platform on the social media scene, and many small businesses are having to learn how to use it on the fly. Jacqueline Medina gives a basic primer for the U.S. Chamber of Commerce blog.
Need a hand with your marketing efforts? We build full-scale marketing strategies for businesses like yours every day. You don't have to go it alone; we're always here for you. Just drop us a line, anytime.
See you next month with a new edition of The Rainmaker Dispatch!
Best Regards,
Ed Bardwell
President
Rainmaker Digital Services