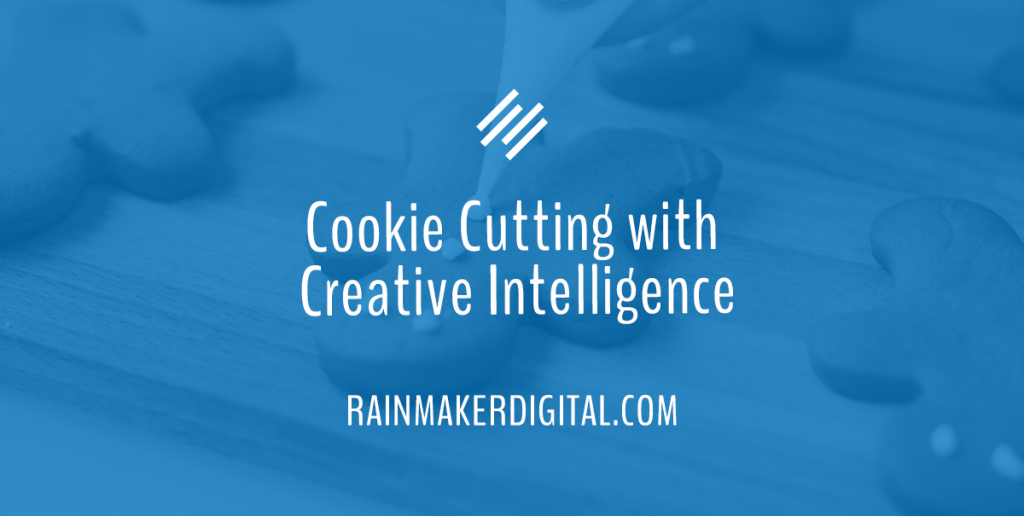 Greetings Rainmakers!
Here in the U.S., Thanksgiving is right around the corner. It's family time — time to come together, be grateful for everything we've been given and think about the last year of growth and opportunities. And I'm personally grateful to have the opportunity to connect with all of you.
This Rainmaker Dispatch is full of information on how to up your content marketing game. We read all these pieces too, and we're thinking about how to use them to be a better partner, from replacing third-party cookies to the coming of the 3rd Age of Social Media.
Creative Intelligence: 3 Steps to Land Your Message in a Privacy-First World
Google is trying to navigate the post-cookie landscape, and this Think With Google piece from Paul Coffey and Ileana D'huart explains how you can prepare for a world where you have less access to third-party data.
Landing Page vs. Website: Which Do You Need and Why?
Not every application needs a full website — Sam Stemler of Web Ascender lays out what you need to know.
Jiro and the Iceberg Rule of Creativity
Jiro Ono is the greatest sushi chef in the world. David Brandon with Rainmaker Digital Services writes about how the way he approaches his work shows us the foundation of creativity.
3 Disruptions to Know to Prepare for the Future of Content and Marketing
Content and marketing are changing, and Robert Rose of the Content Marketing Institute explains where he thinks they will go.
7 Essential Principles of Web Design
Andrew Kirima's piece for UXPlanet breaks down the principles you need to know to create a beautiful, effective site.
The 3rd Era of Social is Coming. Are You Ready?
Social media has gone through a couple of different permutations already in its short life, and Joe Lazauskas of Contently explains why he thinks we're headed for a third.
Need a hand with your marketing efforts? We build full-scale marketing strategies for businesses like yours every day. You don't have to go it alone; we're always here for you. Just drop us a line, anytime.
See you next month with the next edition of The Rainmaker Dispatch!
Best Regards,
Ed Bardwell
President
Rainmaker Digital Services