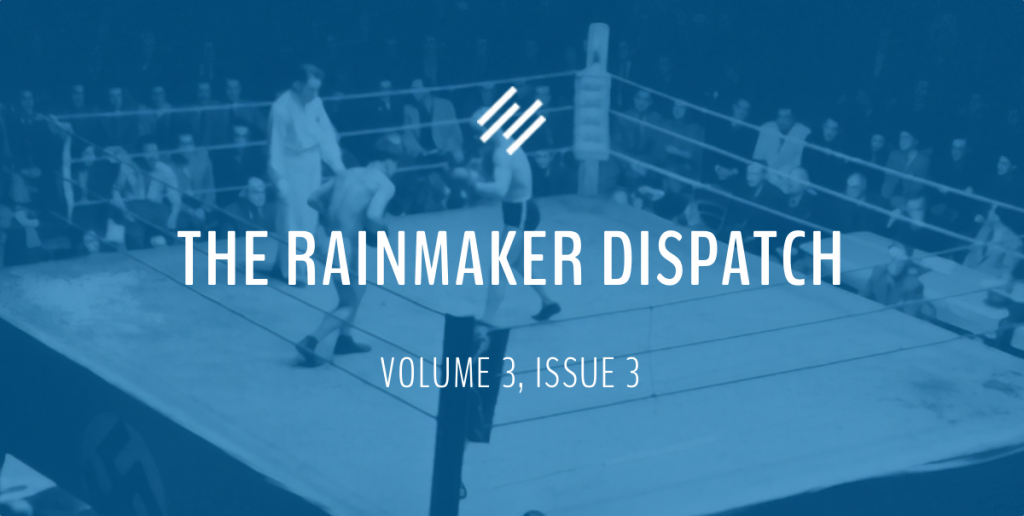 Editor's Note for Our Customers: Given the nature of the current COVID-19 (Coronavirus) global pandemic, we want to assure you of one simple thing: The Rainmaker Platform is secure and will continue to run smoothly throughout (and beyond) this situation. Virtually all of our workforce works remotely, so you can have confidence that your website, our support team, and our client services team will be readily available to you throughout this time. If you have any concerns as it relates to the Rainmaker Platform or our services, please drop us a line, anytime. Stay safe!
_______________________
Writers, copywriters, and content marketers everywhere face many challenges on a daily basis, but they ultimately share one looming fear … writer's block.
No matter your preferred medium, even audio and video, all share the common foundation of writing. If you're building a brand online, you're writing.
Interestingly, the concept of writer's block hasn't actually been around for very long. Some reject the idea entirely. But for those who believe they have experienced it, it can appear to be a very real foe.
So, does it actually exist? If it does exist, how do we defeat it?
This month's issue of the Rainmaker Dispatch is dedicated to getting to the bottom of the problem of writer's block. I've bookended this issue with two posts by Seth Godin, because his take on this issue seems to be the most helpful … by far.
On with the show …
I'll just say it. This is the best single article you'll ever read about "writer's block," and how to beat it. Mr. Godin's clear thinking — and writing — on the topic go straight to the core of the issue, and that may not be what you think it is. Must read.
Ms. Konnikova goes scientific in this article, reaching back into history and the disciplines of psychology in order to paint a picture of the concept of writer's block. Viewed through the lens of legendary writer Graham Greene's (as well as her own) experiences, you may just find a way through your own struggles.
If you've got even the slightest literary bent, you'll love reading this one. Ms. Bianchi walks us through seven strategies that seven literary giants have used to defeat writer's block. From Toni Morrison to Ernest Hemingway, if you've ever struggled to get words down on paper, you're in good company and all is not lost.
Let's get practical. If theory isn't quite your bag, this article will instantly deliver the help you're looking for. What can you actually write and in how many different ways? Mr. Ong does not disappoint with his list of eighty-six ideas for content creators of all kinds.
What can a simple kitchen timer and a long dead direct-response copywriter teach you about writer's block? Turns out, quite a bit. With that simple tool and a few simple rules, any one of us has the opportunity to become an insanely prolific (and wealthy) writer in your own right.
Who better to take writing advice from than an "author of nearly 200 books with sales of more than 71 million copies?" Mr. Jenkins examines the four main causes of writer's block, and how to defeat them.
"Writer's block was 'invented' in the 1940s. Before that, not only wasn't there a word for it, it hardly existed." With those two sentences, we close out this edition of the Rainmaker Dispatch with one more from Mr. Godin … who places the definitive nail in the coffin of this dreaded concept.
The Coming Decade
The landscape of digital marketing is constantly shifting, growing, and full of opportunity.
Our commitment to you is that we'll be here, ready to help you achieve the success you're looking for, whether you need content, technology, or services.
We'll not only be here, we'll be constantly upgrading our technology and skills to better serve you.
If you have any questions about Rainmaker Platform Andromeda (or anything else we might be able to help you with), we're always here to listen and help get you the answers you need.
Best Regards,
Ed Bardwell
President
Rainmaker Digital Services