The Internet empowers people to create their own buyer's journey, on their own terms. That means the brand that shows up early with relevant value and empowers the prospect wins the business.
This requires a different way of thinking, and a different approach. In short, we use valuable content to attract a loyal audience before promoting products and services.
Download The Rainmaker Way, a free white paper that explains in detail this different way of thinking. You'll understand the power of shifting to an audience-first approach, and then receive an in-depth follow-up series on developing a winning content marketing strategy of your own.
In this valuable 35-page document, you'll discover:
Why Traditional Marketing Doesn't Work Online
How to Become the Likable Authority of Your Industry
Shifting from "Marketing" to Market-Leading Influence
The Outsized Benefits of an Audience-First Approach
A Five-Step Process for Creating a Winning Content Marketing Strategy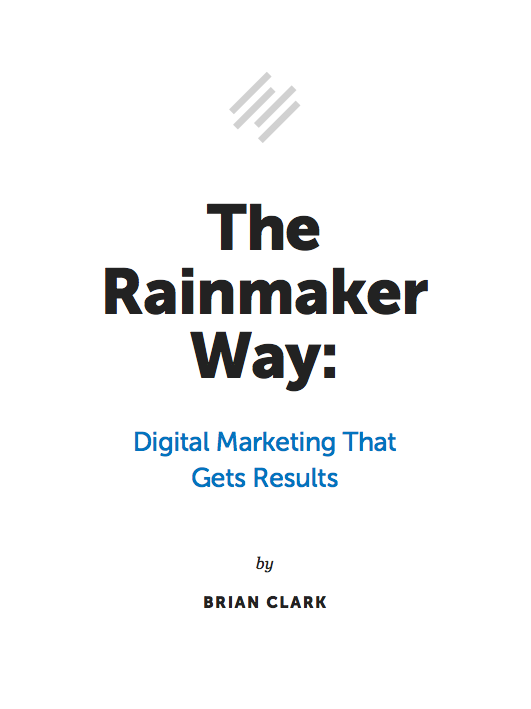 Drop your name and email below …