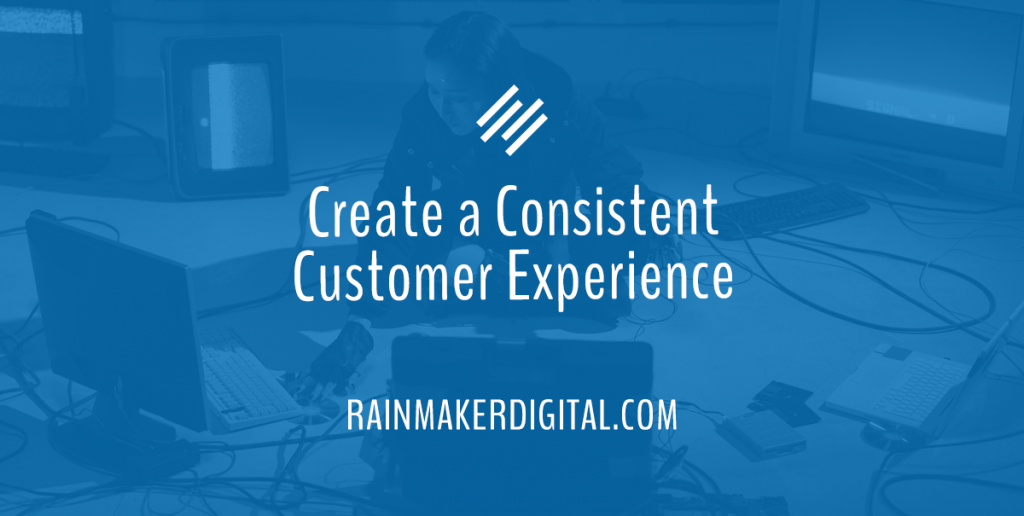 Greetings Rainmakers!
Spring is a time of new beginnings — and we're taking advantage of it. We've been looking at how we can best serve the Rainmaker Digital community the last few months, and you'll see some of the fruits as we move forward. This month we're starting with a new Q&A Live series so we can hear and answer your questions to help solve your real-world problems. There are even more changes in the works moving forward. Stay tuned.
In the meantime, this Dispatch is packed with useful information for your online business. From how to find new keywords to the power of omnichannel marketing, here are the pieces we've found most useful this month:
Omnichannel Marketing Ultimate Guide
It's hard to know which marketing channel a customer will come to you through, much less make a consistent experience across channels. Wrike's ultimate guide to omnichannel helps.
Find New Audiences in a Fragmented World
Attention is increasingly divided, and it can feel hard to nail down your audience. Our own David Brandon shows how you can find the people who are interested in what you have to offer via social media.
Keyword Research for SEO: 6 Questions You Must Ask Yourself
Some traditional SEO methods are getting outdated or less effective over time. Zoe Ashbridge lays out what actually works for Search Engine Land.
Write Like a Champion: 4 Performance Frameworks Stolen from Elite Athletes
Writing is still one of the key ways digital marketers communicate with their audiences, and the process can be difficult. Sara Coggin of Animalz explains how to make your writing better with tips from a very different field.
Avoid These Top 4 Pitfalls of Instructional Design
If you're designing any how-to content, especially courses, this piece is for you. Rachel Kolman of LearnDash explains the four areas where most course designers trip up and how to stay away from them.
What Are Zero-Click Searches and How to Adapt Your Digital Marketing Strategy
Less and less Google searches actually end in a clickthrough. Thrive Internet Marketing Agency explains why that is and how you can take advantage of it.
Need a hand with your marketing efforts? We build full-scale marketing strategies for businesses like yours every day. You don't have to go it alone; we're always here for you. Just drop us a line, anytime.
See you next month with a new edition of The Rainmaker Dispatch!
Best Regards,
Ed Bardwell
President
Rainmaker Digital Services