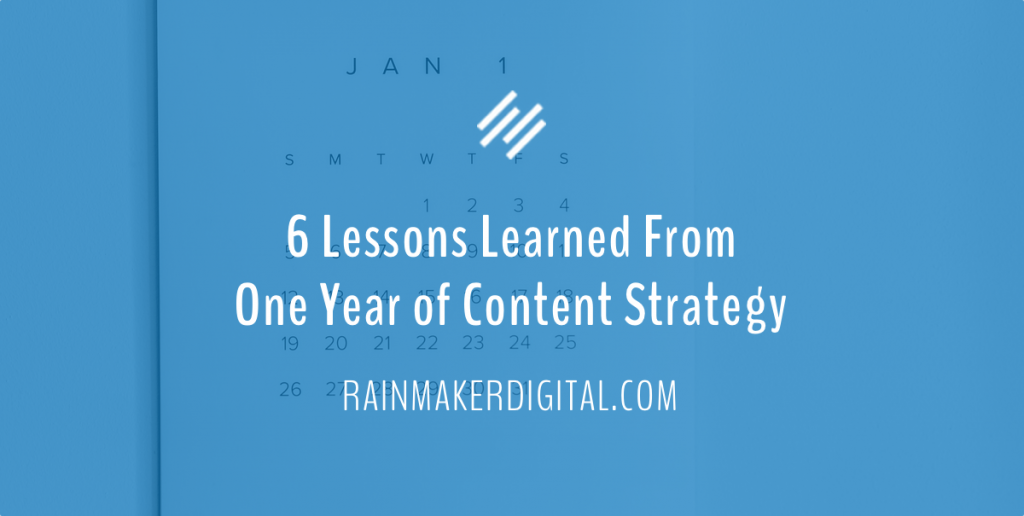 Greetings Rainmakers!
Well, we made it through 2020! Though I've already said it, allow me to again express my Happy New Year wishes to you and yours … may 2021 be a year of health, growth, and profit.
We're moving on toward bigger and better plans ourselves at RMDS, with things like the release of the latest version of Rainmaker Platform (welcome LearnDash!), a continuing and renewed commitment to helping our clients and customers achieve their goals, and a doubling down on our own content publishing efforts.
Which brings me to one update specifically relevant to The Rainmaker Dispatch … beginning the week of February 1st, we'll begin publishing a new, original blog post covering the topics most important to your success, every week.
Don't worry, your monthly edition of the Dispatch isn't going anywhere, we're merely supplementing it with our own content on a weekly basis. There's nothing you need to do, except to keep an eye on your inbox weekly!
Sound good? Alright, on with the regularly scheduled show …
The good folks at Animalz never fail to impress, and this article certainly does not. They are masters of content strategy and they lay out some of the most important lessons they learned about this practice last year. Do not miss this one!
In one of the latest articles in our ongoing Digital Marketing for Everyone Else https://rainmakerdigital.com/digital-marketing/ series, I wanted to focus on the basics of that perennial social network: Twitter. Many wrongly dismiss Twitter as a prominent marketing channel, please don't find yourself in that number!
There is a lot of content out there about growing your YouTube account … but not many are as smart as this piece from Ahrefs. They are a group that focuses almost entirely on SEO, and that's the lens through which they approach YouTube.
Many of you either are building or have built a SaaS (Software as a Service) component to your business. Even if you haven't, this onboarding tutorial is a high-level look at what it takes to bring new people into your universe, making them fans and customers.
It's a fool's game to bet against the marketing wisdom of Mr. Patel. He's proven himself a masterful teacher of strategy that works over the last decade, so when he looks into the future, it's probably a good idea to listen.
Big, big changes are on the horizon for paid advertisers in the near future. This shouldn't come as a surprise, our industry is nearly defined by change. Are Google and Facebook still the best choice for your marketing spend in 2021?
Nothing like ending a great issue of The Rainmaker Dispatch with a little philosophy from our industry's favorite philosopher … Mr. Godin. How are you approaching the next decade. This is maybe the most important question you can answer.
What are you on working on in 2021?
Have you ever wondered what a full-blown marketing strategy might do for your business? Remember that you don't have to go it alone, we're always here for you. Just drop us a line, anytime.
All right, see you next month with the next edition of The Rainmaker Dispatch!
Best Regards,
Ed Bardwell
President
Rainmaker Digital Services
P.S. When you have a moment, bookmark rainmakerdispatch.com. We're updating it weekly, with the goal that it will become your premier aggregator of digital marketing education and news in the coming year. Let us know what you think, and if you have an article, video, or podcast you'd like to see featured there, just let us know!