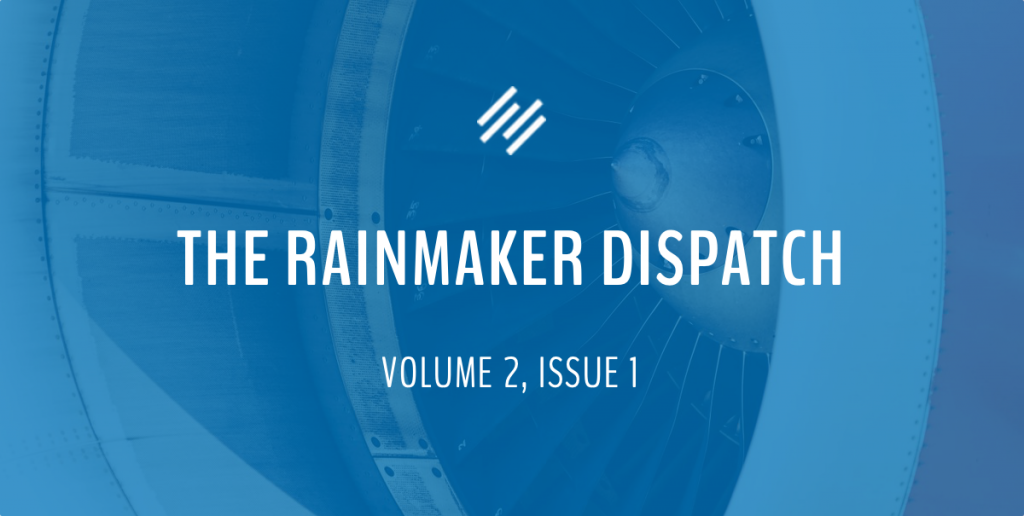 Happy New Year!
We've got an excellent collection of curated links for you in this issue with topics ranging from the incredible power of a simple website to a must-read guide on Facebook advertising strategies.
But perhaps the most valuable link takes us back 93 years, to one of the most fertile times in advertising history, for an object lesson in copywriting that can teach you at least half of what you need to know about online persuasion.
Ready to do a little time traveling? On with the show …
That headline is not hyperbole, many over the years have given John Caples the same praise, for good reason. This is one of those ads that beginners should study and experts should come back to on a regular basis. And, bookmark this website, it's a goldmine of education and inspiration for any entrepreneur.
A short, simple, and powerful essay. In less than 200 words (not counting the quoted text), Mr. Simmons lays out the greatest reason for creating and maintaining your own website … even if it's not much to look at, at first. All things must pass away, but your very own website can last longer than most.
Fairly straightforward advice here, but this article by Mr. Hollinsworth should go down as a classic. The bad old days of tactic-based SEO are long gone, and good riddance. If you're still engaging in any of these practices, it's time to let them go and start building a brand that people actually want to do business with.
Another classic that's almost fifteen years old … but speaks as clearly as if it were written yesterday. The kind of detail, care, and craft described here is precisely how we suggest you approach both the content and copywriting you produce and put your name to.
A lot has been said about the power of storytelling in business and marketing, maybe too much? Either way, this is a great short piece that's analyzed and ranked the most popular of emotional arcs from 1,700 stories. How to apply those arcs to your own content? In this case, at least, Google is your friend ;-).
Is there such a thing? Do you really need a platoon of employees to help take your business to seven figures? Ms. Pofeldt (interviewed by Mr. Clark) shares her intensive research into this growing phenomenon, and how it may work for you.
OK, let's end this Dispatch with some supremely practical advice. If you haven't checked into Facebook as a platform for advertising your product or service, Mr. Vaynerchuk just might help that decision along.
What are you working on in 2019?
Sometimes it's a simple thing like tweaking a series of email subject lines. Or maybe it's something a little more intensive … have you ever wondered what a full-blown marketing strategy might do for your business?
Whatever it is, if it's in the realm of digital marketing, remember that we're here for you.
If the idea of working with an "agency" isn't for you, we get it. Over the past year, you've been very clear with us about your needs. Because of that, we've come up with an extremely easy and affordable way for you to take advantage of our years of experience … so you can bypass the time and profit wasting dead ends and cut right to the stuff that works. We call it The Rainmaker Site Review and we'd love to know what you think!
All right, see you next month with the next edition of The Rainmaker Dispatch!
Best regards,
Cody Haney
Director of Support
Rainmaker Digital Services