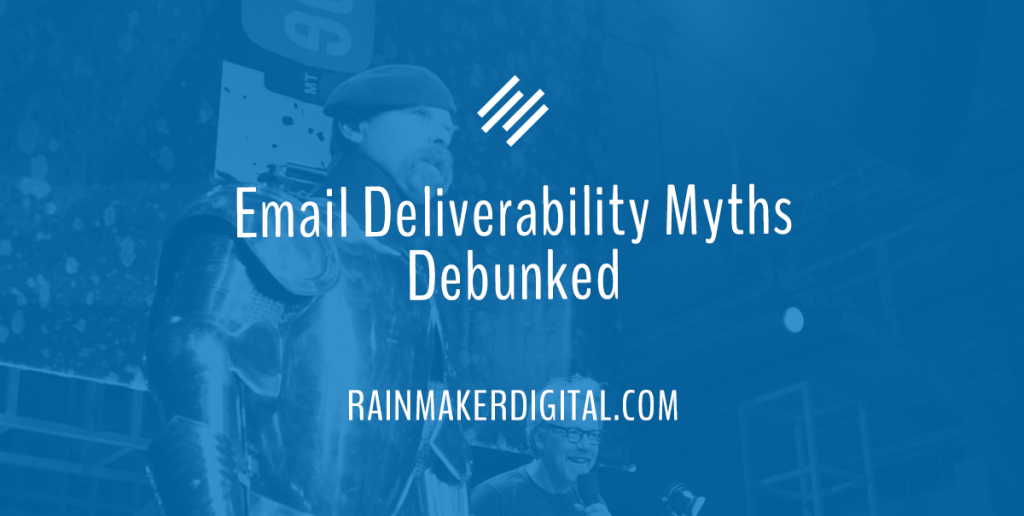 Greetings Rainmakers!
It's not just the Texas weather heating up at RMDS this month. We've had some great customer success stories — recently we've been using SMS solutions for some of our customers to boost mobile engagement. We've seen some useful platform updates, too, including a customizable preheader for RainMail (my personal favorite). More changes are coming in the next couple of months.
On with the Monthly Dispatch.
This month, we're bringing you news and tips from around the web, in addition to spotlighting one of our own clients who came on our Digital Marketing Done Right show.
Digital Marketing Done Right: Keith Rhys
Digital Marketing Done Right, our show in conjunction with Business Radio X, is going strong. Our latest guest was Keith Rhys, a health and wellness marketer and consultant. Listen to the episode here:
https://rainmakerdigital.com/client-spotlight-keith-rhys/
The Latest in Digital Marketing
From email to SEO, here are the digital marketing highlights of the month that you need to know:
Email Deliverability: 6 Common Email Myths Debunked
Email is still a critical channel for all marketers, and you need to understand how it works. In this piece, Samantha Stinn-Shelley lays out some of the most common deliverability myths for SendGrid and explains how emails really reach the inbox.
Pick Up the Mic
Podcasts are a mature medium, with millions of shows already running and many more being started every day. You might feel like you're just adding to the noise if you start a show — don't. Our own David Brandon explains why podcasting is as powerful as ever.
The Best Word Count for SEO … Doesn't Exist!
Stuck on "only 500 words matter" or "your content has to be over 3,000 words" for your SEO? These notions are outdated, as Julia McCoy explains for Search Engine Land.
3 SMS Marketing Facts that Surprise Most Marketers
SMS is a shockingly powerful marketing channel, and most marketers aren't aware how useful it can be. In this article, Eleanor Hecks explains what SMS is capable of for SendGrid.
8 Predictions on How Generative AI Will Change Our Lives Forever
Generative AI is here to stay, but its rapid rise has made it hard to sift hype from fact. Ayush Jalan explains clearly what's coming in this piece for Make Use Of.
Is Content the King in Modern SEO?
SEO continues to evolve, and smart marketers know what's working for modern strategy. Loren Baker of Search Engine Journal explains how to create content that really drives search engine credibility.
Need a hand with your marketing efforts? We build full-scale marketing strategies for businesses like yours every day. You don't have to go it alone; we're always here for you. Just drop us a line, anytime.
See you next month with a new edition of The Rainmaker Dispatch.
Best Regards,
Ed Bardwell
President
Rainmaker Digital Services