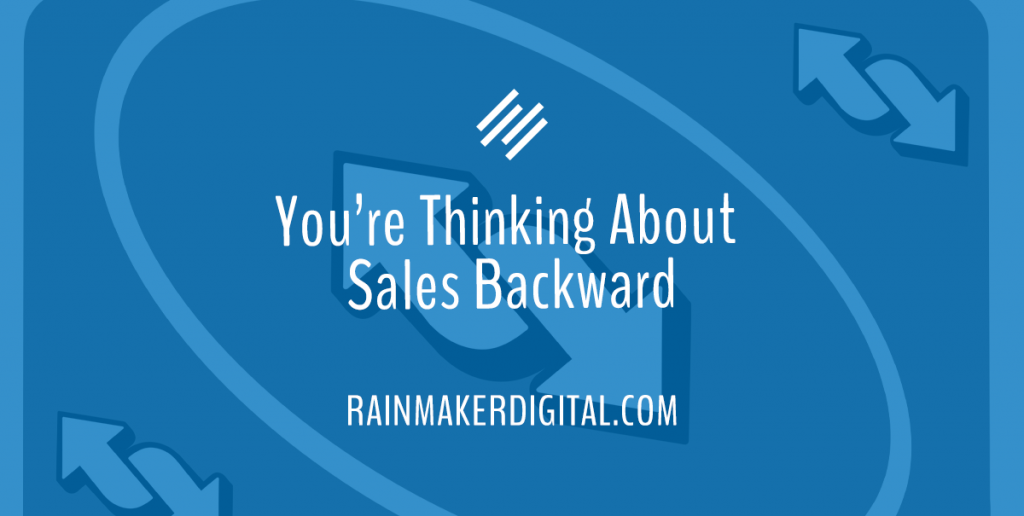 Greetings Rainmakers!
This June, we're hard at work both in front of and behind the scenes. We're building a new version update of Rainmaker Platform right now —it's on its way soon. If you're a customer who tuned in for our webinar the other day, you probably noticed that we're continuing to refine our format based on your input. We also have Rainmaker Platform promotional deals coming soon, so stay tuned for those.
In the meantime, this month's Dispatch is meant to help you build your business, not just your site. Most of these links apply to more than just your web presence. Learn why you should change your thinking on sales, how to combine in-person and eCommerce, and more.
You Owe It to Others to Sell Them Your Services
John Doherty's piece on his blog lays out why sales is critical — and why you should flip your thinking on what really matters for your prospects.
The 2022 Social Media Brief
Social media changes fast. David Brandon with Rainmaker Digital Services shows what the pros and cons of each platform are right now.
Clicks to Bricks: Successfully Managing In-Person and Online Sales
eCommerce is critical, but it can be even more effective when mixed with in-person shopping, as Britni McCotter at WooCoomerce explains.
Instagram Hashtags in 2022: What Marketers Need to Know
Hashtags have been crucial on Instagram for years — how much do they still matter? Anna Sonnenberg explains what really drives attention in this Social Media Examiner piece.
4 Ways to Become a True Thought Leader
You're not just a thought leader because you say you are. Lindsey Groepper shows how to become one with this article for Convince and Convert.
Why Entity Search is Your Competitive Advantage
Benu Aggarwal breaks down what entity search is and why it matters for this Search Engine Land piece.
Need a hand with your marketing efforts? We build full-scale marketing strategies for businesses like yours every day. You don't have to go it alone; we're always here for you. Just drop us a line, anytime.
See you next month with a new edition of The Rainmaker Dispatch!
Best Regards,
Ed Bardwell
President
Rainmaker Digital Services