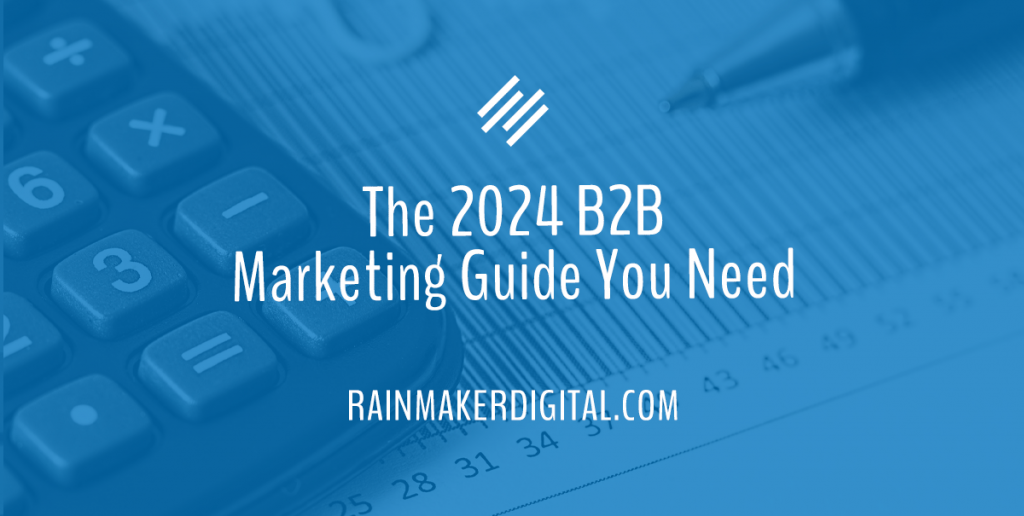 Greetings Rainmakers!
There have been some fantastic articles this month. This Dispatch covers everything from a short and sweet reminder about how to use personalization to an in-depth report about marketing in 2024. Let's get to it.
Forrester's 2024 Planning Guide for B2B Marketing Leaders
Every year, research and advisory firm Forrester releases a series of guides for the upcoming year. Check out this in-depth study on B2B marketing and use it to guide your 2024 planning.
Mobile Matters: 5 Keys to a Responsive Website
With almost 60% of worldwide web traffic coming from mobile devices, it's imperative that modern websites be mobile-friendly. Our own David Brandon explains how to make your site responsive.
It's Not About Personalization — It's About Being Personal
Is your audience disillusioned with personalization? Probably not, argues Georgia Bradley in this short piece for the Association of National Advertisers. You need to meet their needs, not just say their name.
Why the Worst Search Marketers Start Content Strategy with "SEO Keywords"
SEO isn't dead, but the way we used to do it is. Rand Fishkin of SparkToro explains why "write content for your top keywords" is outdated.
3 Ways I Use AI for Faster Content Production
Marketer and writer Pamela Wilson puts out a lot of useful content. In this article, she lays out how she uses AI to boost her output and make her writing more efficient and effective.
Google News SEO Guide 2023
Google News probably isn't the first thing you think of when you hear "SEO," but it's critical for many publishers. Andrew Kemp and Vahe Arabian explain best practices in this piece for State of Digital Publishing.
Need a hand with your marketing efforts? We build full-scale marketing strategies for businesses like yours every day. You don't have to go it alone; we're always here for you. Just drop us a line, anytime.
See you next month with a new edition of The Rainmaker Dispatch.
Best Regards,
Ed Bardwell
President
Rainmaker Digital Services