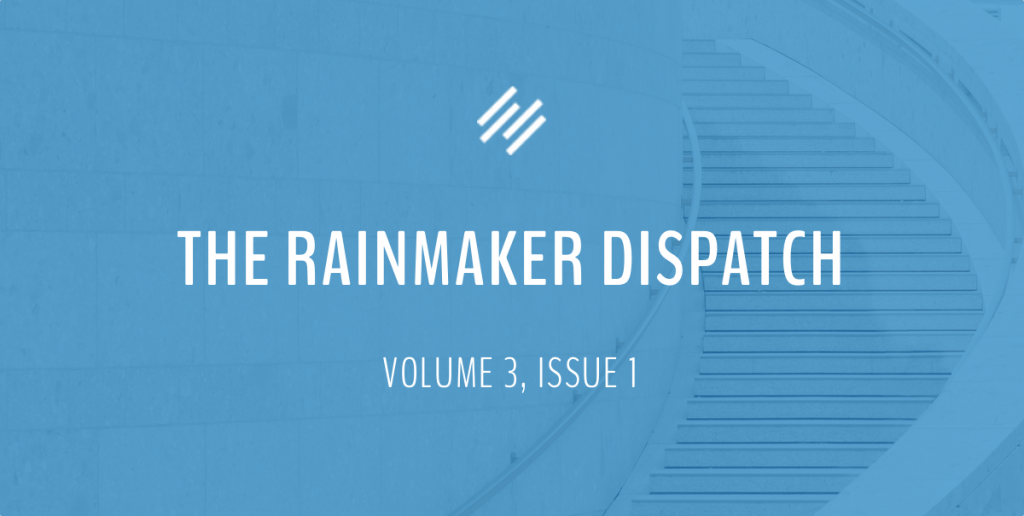 Happy New Year!
We've got an excellent collection of curated links for you in this first issue of 2020, with topics ranging from Zippo lighters being swallowed whole by fish to the productivity lessons of the ancient Romans.
But perhaps the most interesting link this month is the first of the list below, and is reflected in this issue's headline.
Ready to kick off this brand new year in style? On with the show …
As always, Mr. Patel delivers incredible value with this look into the near future of our business. In this article, he writes unique takes on a number of topics from the weaknesses of Google Analytics to the changing landscape of email marketing (and what to do about it). Must read.
As far as the genius of Mr. Ogilvy goes, this has to be one of the best — and most delightful — ads he ever wrote. It is proof of the importance of storytelling, the need to avoid boring copy, and tying it all together in a way that actually sells.
Mr. Dean of Backlinko has spent the last several years building a reputation of — among others things — writing insanely useful content. This resource collects the best of his work, on a single digestible page. If you're wondering where to start your content marketing journey, you couldn't do much better than reading this.
From a wonderful site filled with brief, readable, and actionable marketing case studies, Mr. Dry hits a home run with this focus on Tesla. Elon Musk seems to be emerging not only as a successful businessman, but a master marketer. Take a moment to read this article and decide for yourself.
A wonderful reminder from Mr. Orendorff, of the absolute lead generating power of guest posting on sites that are not your own. He tells the story of own success in this endeavor, outlining a nice framework for anyone desiring to replicate on their own.
Though not a tactically-heavy article, this bit of mindset philosophy from Mr. Clear may be the most important thing you read today. We all start from zero when it comes to marketing our services or products, how to proceed and prosper?
Probably one of our favorite essays by Mr. Godin, this read deserves to go with a cup of coffee and quiet place in which to reflect. Is less really more, or is that just a tired cliche in need of retirement? What does it mean to create work that matters?
What are you working on in 2020?
Sometimes it's a simple thing like tweaking a series of email subject lines. Or maybe it's something a little more intensive … have you ever wondered what a full-blown marketing strategy might do for your business?
Whatever it is, if it's in the realm of digital marketing, remember that we're always here for you.
All right, see you next month with the next edition of The Rainmaker Dispatch!
Best Regards,
Ed Bardwell
President
Rainmaker Digital Services