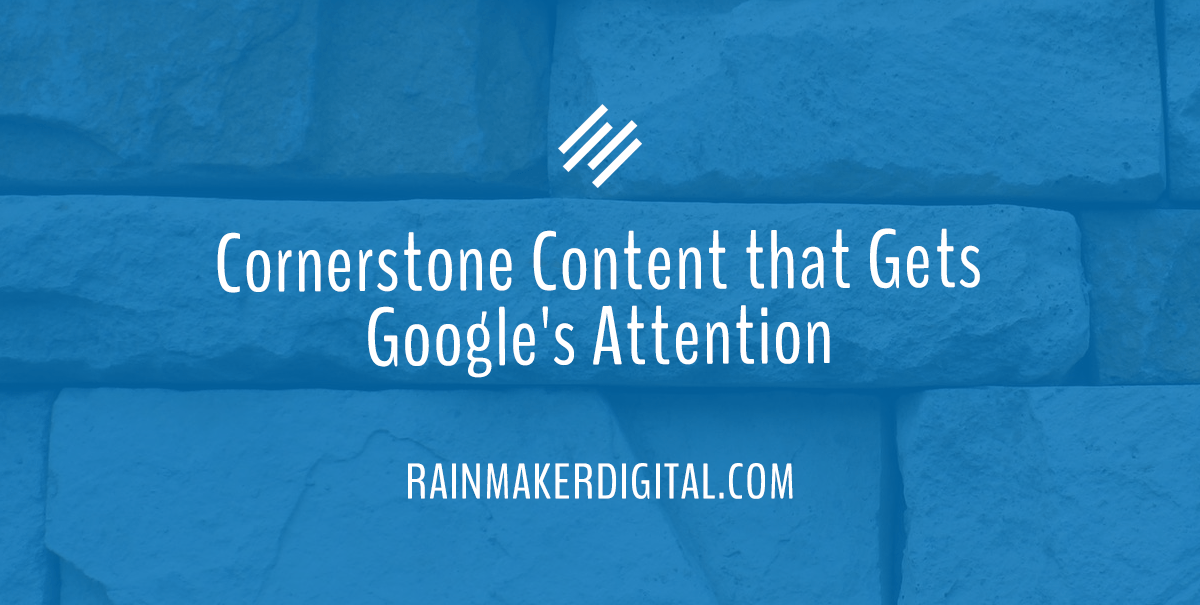 Greetings Rainmakers!
July was a busy month with the release of our Rainmaker Platform update. August has been just as busy, but we're using our time for something other than updates. We're working on bringing you even better, more topical content and offers that fit your needs.
Take a look at this month's Rainmaker Dispatch. We've included an article explaining how to create cornerstone content, a study on TikTok's growing influence, a guide to conversational search and more. Every link in the Dispatch is one we've read ourselves and shared on RainmakerDispatch.com. Follow us there every Wednesday or check out our social media for fresh updates.
Moz knows search, and this article on cornerstone content has all the classic SEO prowess they're known for — with a side of reader focus. A great read if you're trying to fine-tune your content game.
This in-depth guide lays out a step-by-step plan to creating that first content marketing strategy. From workflow to competitor research, there's a little of everything in here.
If you're churning out bland, copycat content, Artificial Intelligence (AI) is coming for your job. Animalz Director of Marketing Ryan Law lays out what AI does well, what it can't do, and how you can win when just showing up is no longer enough.
YouTube is the second largest search engine on the planet, and if you're not tuning your videos to take advantage of the platform, you're missing out. KlientBoost explains how.
TikTok has exploded in power and influence in the last year. It can be hard to realize just how much, though. Some of the statistics in this post from the TikTok blog will shock you.
SEO success is no longer as simple as "say the keyword a lot". In the days of conversational search, you need to understand what puts your content ahead.
Need a hand with your marketing efforts? We build full-scale marketing strategies for businesses like yours every day. You don't have to go it alone; we're always here for you. Just drop us a line, anytime.
See you next month with the next edition of the Rainmaker Dispatch!
Best Regards,
Ed Bardwell
President
Rainmaker Digital Services
P.S. When you have a moment, bookmark rainmakerdispatch.com. We're updating it weekly, with the goal that it will become your premier aggregator of digital marketing education and news in the coming year. Let us know what you think, and if you have an article, video, or podcast you'd like to see featured there, just let us know!