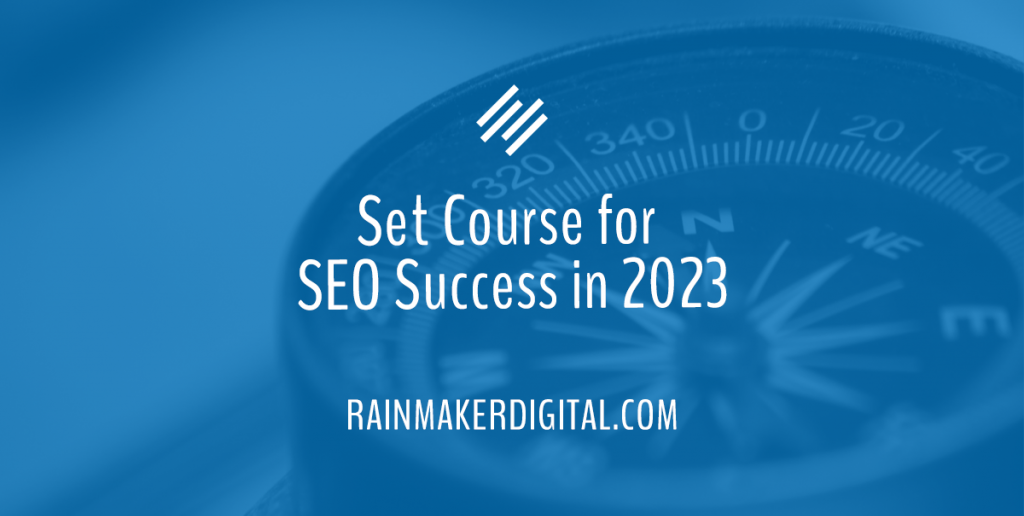 Greetings Rainmakers!
Christmas and New Year's are right around the corner, hard as that might be to believe. It feels like we only just started the year. We're wrapping the year up strong and looking to start the next year on the right foot; we're sure you are too. Our Dispatch is here to help.
This month's Rainmaker Dispatch is full of pieces that will help you start your year off right. From an SEO forecasting calculator to how AI can augment your business, we have the inspiration you need to succeed in 2023.
Use This SEO Forecasting Template to Gain Insights for 2023
Adam Tanguay of Search Engine Land shares their template for SEO forecasting. It's a great tool to set your expectations for the year ahead and figure out your budget.
As Above, So Below (The Fold)
How do you get your readers to go below the fold? Our own David Brandon gives you some ways to motivate them to scroll down instead of bouncing.
B2B Brands Shouldn't Fear Rejection, But Being Unknown
We know fear holds people back — and it can do the same for brands too. Peter Weinberg and Jon Lombardo of MarketingWeek explain why brands shouldn't be afraid to stand out from the pack.
How Generative AI is Changing Creative Work
AI is a big buzzword right now, but how useful is it? Thomas Davenport and Nitin Mittal lay out the case for generative AI as a tool to help with content marketing.
Fan Engagement 101: Best Practices to Connect and Engage With Your Audience
Social media marketing means connecting with your audience, and this piece from Meta's blog explains how you can do that using their tools.
LinkedIn Company Page Best Practices for 2023
Your LinkedIn page is a critical piece of content for your social media success. Andrew Hutchinson of Social Media Today covers how to build your company page for maximum impact.
Need a hand with your marketing efforts? We build full-scale marketing strategies for businesses like yours every day. You don't have to go it alone; we're always here for you. Just drop us a line, anytime.
See you next month with a new edition of The Rainmaker Dispatch!
Best Regards,
Ed Bardwell
President
Rainmaker Digital Services