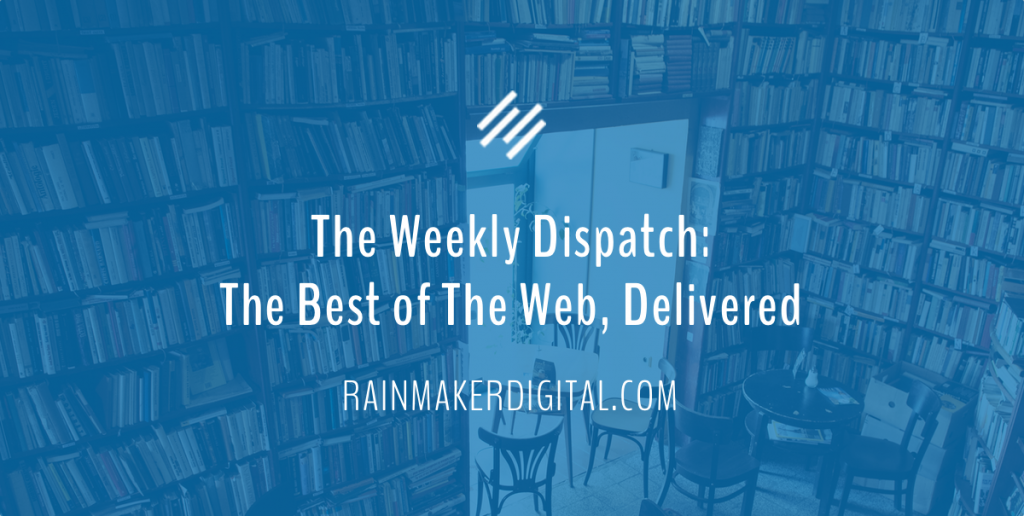 Greetings Rainmakers!
The content marketing team at RMDS is excited to share our weekly insights and monthly list of important articles from the world of digital marketing as RainmakerDispatch.com. We're glad to hear from so many of you that this information is useful. Our goal is to deliver articles to your inbox that help you build your business and achieve your marketing goals.
If you sign up to receive the Weekly Dispatch using the form below, you'll also get an original article from us every week AND the monthly curated edition of the Rainmaker Dispatch -- the best of RMDS and the best from around the web -- delivered to your inbox at no charge whatsoever.
Sound good? If so, just drop your first name and email address into the form below and we'll take care of the rest ...
I know you'll find the Weekly Dispatch informative. If you have questions about the Rainmaker Dispatch, or any other content marketing topic (or, you have a topic you want us to write about in the future), just drop us a line, anytime.
Best Regards,
David Brandon
Copywriter
Rainmaker Digital Services