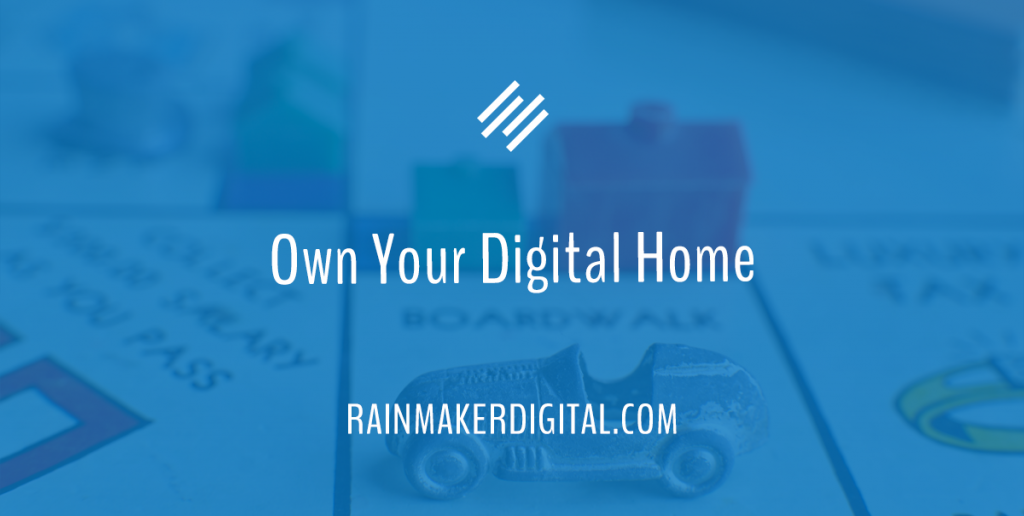 Greetings Rainmakers!
May has been a great month so far. We've had the good fortune to speak at some industry events, new clients have added licenses, and we've had the opportunity to help several of you market some great new digital content. Helping customers succeed is the best part of the job.
This month's Dispatch will help you gear up for a successful summer. Learn why you should own your content home, how to improve your user experience, how to create powerful email marketing landing pages and more.
Yet Another Reason Not To Build Your Content Home on Rented Land
Robert Rose at CMI lays out a great case for why you need to own your own home — your content home. Find out why.
Create Great
David Brandon from Rainmaker Digital Services explains what it takes to take your content from good to great. Overcome what's holding you back with these tips.
2022 Retail Marketing Guide
Think with Google has the guide you need for online retail marketing. Take advantage of their comprehensive studies to build your brand online.
7 Tips that Will Dramatically Improve Your Website's User Experience
Caroline Jennings from Word of Web knows that UX is sometimes an overlooked element in marketing — and it shouldn't be. In this piece, she lays out the basics you need to know.
An Introduction to Content Hubs
Salt Agency's Phoebe Corrigan wrote a definitive guide on content hubs, what they do and how they work. Understand what these crucial elements can do for your marketing.
Email Marketing Landing Pages
Want to succeed in email marketing? SendGrid knows a thing or two about email conversion — see what they recommend for your landing pages.
Need a hand with your marketing efforts? We build full-scale marketing strategies for businesses like yours every day. You don't have to go it alone; we're always here for you. Just drop us a line, anytime.
See you next month with a new edition of The Rainmaker Dispatch!
Best Regards,
Ed Bardwell
President
Rainmaker Digital Services