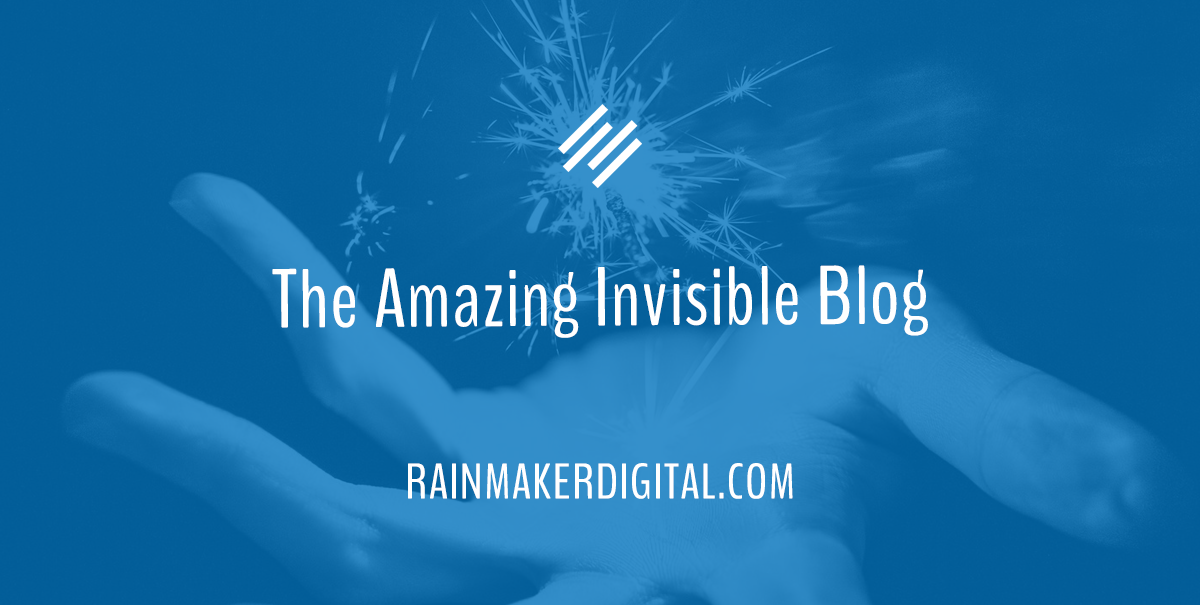 Greetings Rainmakers!
I hope September has been going well for you. It has been for me. Fall is here, and as the weather cools off here in Texas we get the return of football too — and a little family rivalry. I'm a Baylor fan but I have kids at Oklahoma State, so my household is split right now. Sic'em Pokes, I guess …
September has been a good month for us here at Rainmaker Digital Services. Our DevOps team has been working hard on new updates to Rainmaker Platform, and we're getting ready for another release. QA is in progress and you'll see the results soon.
This monthly edition of the Rainmaker Dispatch is unusually strong. There has been some great marketing content published recently, and you can see all of it updated every Wednesday at RainmakerDispatch.com. Here's the best of the best.
The Incentives to Publish No Longer Reward the Web's Creators
Rand Fishkin is a giant in our industry for a reason, and he sheds light on a major issue with most content today here: there's just too much of it to grab anyone's attention. Content marketing isn't dead, but it is changing — and he explains how.
31 SEO Statistics for 2021 and What They Tell Us
The stat aggregation post is a popular format for a reason — it works, and it doesn't take much effort. Jen Barrell over at IMPACT broke the mold for this one. Every stat here has an in-depth explanation of what you need to know and why.
How to Leverage Newsjacking for Your Content in 2021
Nothing gets attention like a juicy news story, and newsjacking lets you piggyback your content off current events to supercharge your audience interest. This SEMrush guide from Margarita Loktionova comes with some fantastic examples.
How to Write Ad Copy that Actually Converts (and 3 Major Mistakes to Avoid)
PPC often focuses on the technical side, but copy still matters. Carolyn Lyden's article for Search Engine Land is a pithy explanation of this sometimes underappreciated element.
How to Get More Email and Newsletter Signups from Your Landing Page
Email has been around for 50 years, and even though it's one of the oldest content marketing channels it's still growing in 2021. Josh Gallant lays out how to build up that list on the Unbounce blog.
5 Online Teaching Fundamentals for Online Educators
Digital classrooms can be challenging for educators used to in-person teaching. If you're selling a course, you need to understand the format. Laura Lynch's piece for LearnDash explains the challenges and the opportunities so you can succeed.
Need a hand with your marketing efforts? We build full-scale marketing strategies for businesses like yours every day. You don't have to go it alone; we're always here for you. Just drop us a line, anytime.
See you next month with the next edition of The Rainmaker Dispatch!
Best Regards,
Ed Bardwell
President
Rainmaker Digital Services