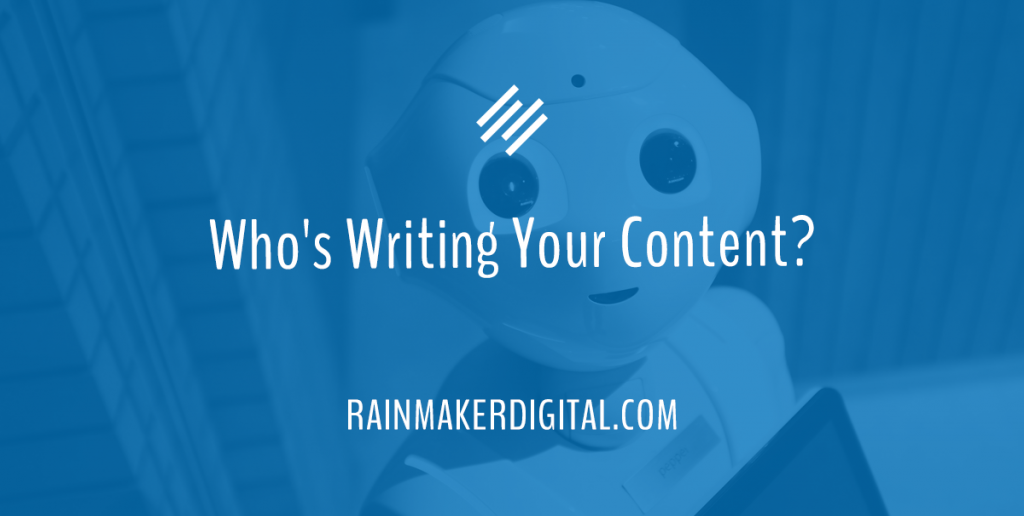 Greetings Rainmakers!
It's a time of re-evaluation, growth and planning for us here at Rainmaker Digital Services. We're seeing changes to some of the most influential services and technology that drive marketing and business. Exciting new ideas are arising that will impact the digital marketing industry over the next year — and we're using them to set our course in 2023.
This Rainmaker Dispatch includes articles that will help you make your own decisions and set your own course for the year ahead. From Google updates to ChatGPT, here are the stories we've found fascinating and useful this month.
ChatGPT: The Future of AI in Content Is In Your Hands
Robert Rose at the Content Marketing Institute takes a look at the reactions to ChatGPT: the excited, the fearful and the in-between. Learn what AI does and doesn't do for your business.
Great Ledes Keep People Reading
Struggling with bounce rate? Our own David Brandon explains how a great lede can keep people engaged with your content.
E-E-A-T and Major Updates to Google's Quality Rater Guidelines
Google's quality guidelines added a new letter to E-A-T. Lily Ray of Search Engine Land explains what it is — and what else has changed in the latest update.
Making the Complex Compelling
Data is important, but giving it context and making it engaging can be hard. Thomas Maisey lays out some ways to make complex data compelling for UX Collective.
Most Marketers Don't Know Their Audience
HubSpot's annual survey found a huge gap between what marketers should know about their audience and what they actually know. Maxwell Iskiev lays out how you can change that.
Content Refreshing: How to Update Old Content and Boost Your Traffic
Content refreshing is a great way to boost your SEO and score quick wins. Rochi Zalani of Zapier explains how.
Need a hand with your marketing efforts? We build full-scale marketing strategies for businesses like yours every day. You don't have to go it alone; we're always here for you. Just drop us a line, anytime.
See you next month with a new edition of The Rainmaker Dispatch!
Best Regards,
Ed Bardwell
President
Rainmaker Digital Services