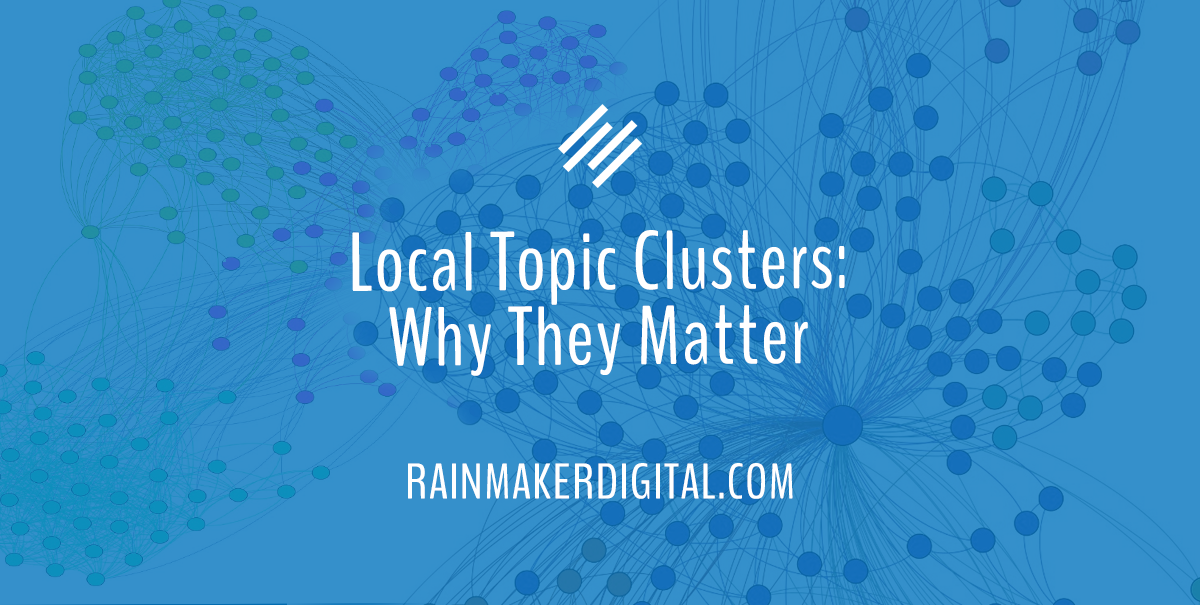 Greetings Rainmakers!
Summer is here, and in Texas we're opening up from lockdowns just in time for things to heat up. We've been working on our content and want to share some of the articles that have inspired us as we move forward.
There's still plenty of time to make the most of your advertising and marketing this year. This month's Rainmaker Dispatch can help. There's a great article about clustering content by topics, one that explains the nightmare of Zero-Click ranking, and much more. The companies and people behind these articles have done the hard yards so you can use their insight for your success.
A topic cluster allows you to turn one topic into several different posts. Google loves topic clusters — do you understand how to get ahead with them?
Influencer marketing has changed over time. Do you know how this crucial part of your mix has adjusted to new platforms and ways of doing business? Use new cognitive and behavioral tools to get ahead.
Your press releases might be falling flat — here's why. Your phraseology is behind the times. Get up to date and forget the old ways to create press releases.
SEO can be a challenging discipline. Understand how it works for your business and why local SEO can be the extra boost you need.
Facebook and Apple are facing off over privacy concerns, and the results will have a huge effect on the marketing industry. Learn why the good times are about to end and you'll have to lean on paid media more.
Earning the top spot on a Google SERP doesn't mean the same thing it once did. Do you know why? You have to understand what zero-click search results are and what they mean.
Looking for some help in 2021?
Have you ever wondered what a full-blown marketing strategy might do for your business? Remember that you don't have to go it alone; we're always here for you. Just drop us a line, anytime.
See you next month with the next edition of The Rainmaker Dispatch!
Best Regards,
Ed Bardwell
President
Rainmaker Digital Services
P.S. When you have a moment, bookmark rainmakerdispatch.com. We're updating it weekly, with the goal that it will become your premier aggregator of digital marketing education and news in the coming year. Let us know what you think, and if you have an article, video, or podcast you'd like to see featured there, just let us know!