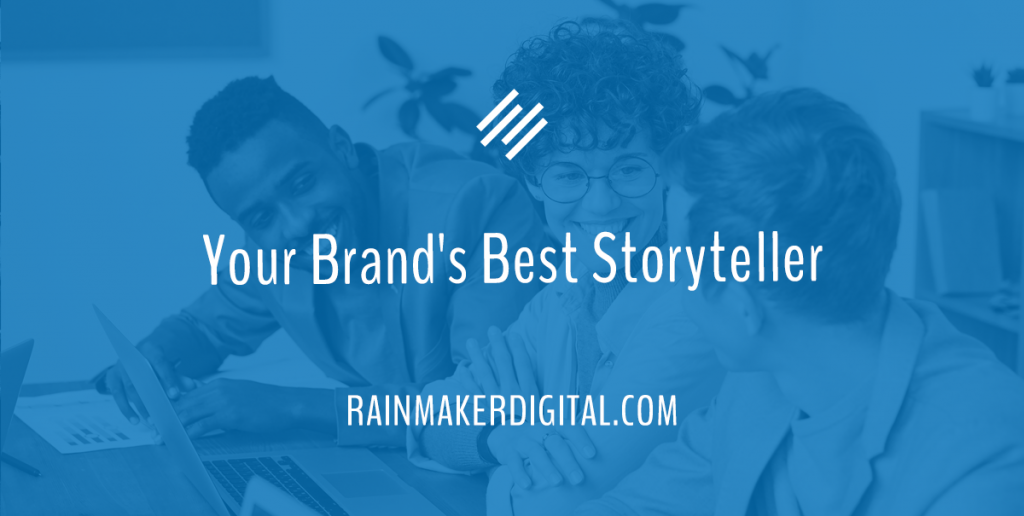 Greetings Rainmakers!
There are a lot of exciting initiatives happening here at Rainmaker Digital Services — and I can't wait to tell you about everything once it goes public. Right now we have some programs in the works to bring you more of the content you need. We want you to be equipped to succeed in the world of content marketing. I've spent a lot of time in this field. I believe in it. And we're going to make sure you have a leg up on the competition.
Speaking of content marketing, this month's Rainmaker Dispatch has everything from why your customers have to tell your story to Twitter's latest insight on its customer base.
4 Reasons Why Customers Should Be Your Brand Storyteller, Not You
Machielle Thomas breaks down why your customers have to tell your brand story for you. It's hard to convince people to trust you — it's easy for other people to get them to trust you instead.
Recapture Your Readers
Your readers can stop being interested in your emails. David Brandon with RMDS lays out how you can get them back.
What is Content Ideation? 8 Tips for Finding Ideas
Get your creative juices flowing with this piece from New York Times Licensing. When the content well runs dry, you need to replenish it.
How Google Search Understands Human Language
Google understands the way people talk. Matt Southern at Search Engine Journal explains how their systems work together.
The 8 Best Marketing Podcasts to Try in 2022
Steph Knapp's article over at Zapier gives you the best marketing podcasts for a broad range of subjects. Be inspired by something new.
Introducing the Birdseye Report
Twitter has been mining its customer base for insights. It's shared them in the first ever Birdseye Report.
Need a hand with your marketing efforts? We build full-scale marketing strategies for businesses like yours every day. You don't have to go it alone; we're always here for you. Just drop us a line, anytime.
Stay tuned — we have more content on the way. See you next month with the next edition of The Rainmaker Dispatch!
Best Regards,
Ed Bardwell
President
Rainmaker Digital Services