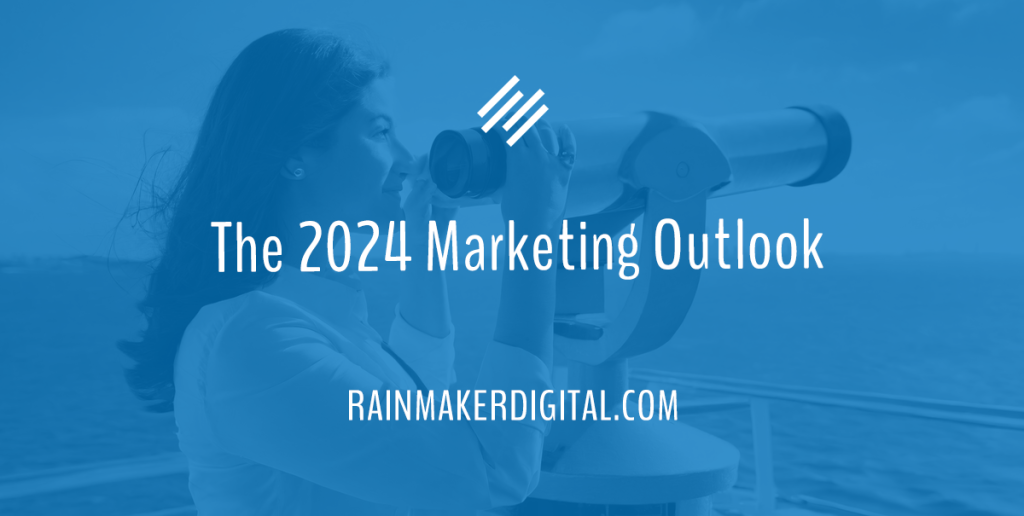 Greetings Rainmakers!
We're getting close to the end of the year — if you haven't started planning for 2024 yet, it's past time to get to work. We have some resources to help.
This month's Dispatch includes details on upcoming 2024 B2B marketing trends, ways to maximize your reach and the latest helpful content update from Google. Plan your strategy now.
B2B Content Marketing Benchmarks, Budgets, and Trends: Outlook for 2024
Content Marketing Institute partnered up with MarketingProfs and BrightSpot to create this marketing survey for 2024. This detailed report includes both statistics and advice from marketers like Robert Rose and Ann Handley to inform your strategy.
Build Reputation, Not Backlinks
Backlinks are a time-honored way to increase your SEO. Our own David Brandon explains why backlinks still matter — and why they're now part of a bigger picture.
Content Marketing Checklists To Maximize Reach (By Platform)
A little optimization goes a long way when it comes to your content, and Tim Stoddart of Copyblogger gives you several checklists you can use to expand your reach.
Google Ads Best Practices: the Good, the Bad and the Balancing Act
Do Google Ads's best practices actually work? Rémi Kerhoas goes through them point by point for Search Engine Land to explain how to get the best results with Google's PPC program.
Has The Helpful Content Update Impacted SEO Content?
Google's recent "helpful content" update is aimed at making search results better for the end user. How has it affected SEO? Adam Riemer explains for Search Engine Journal.
Email Marketing: Strategy to Boost Profits During Holidays
Now's the time to upgrade your email strategy for the holidays and the end of the year. Meghana Dalal of YourStory gives you a road map on how to do it.
Need a hand with your marketing efforts? We build full-scale marketing strategies for businesses like yours every day. You don't have to go it alone; we're always here for you. Just drop us a line, anytime.
See you next month with a new edition of The Rainmaker Dispatch.
Best Regards,
Ed Bardwell
President
Rainmaker Digital Services