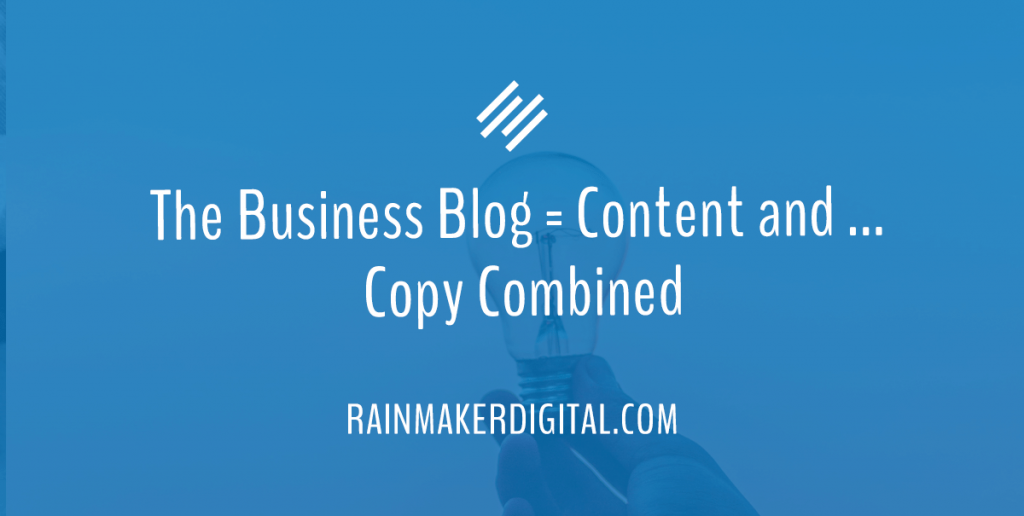 Greetings Rainmakers!
It's been interesting in my neck of the woods recently. I've had a bit of work-from-home time because of winter storms rolling through. Nothing crazy, but we don't see a ton of snow out here in Texas and we're not very good at it. If the weatherman even mentions "ice," entire school districts close. Hope you've made it through the winter fine — spring is right around the corner.
We're hard at work right now on the next development sprint of Rainmaker Platform, testing and polishing a lot of under-the-hood improvements. That doesn't mean we haven't been doing our homework, though. This month's Dispatch is packed with the content that's inspired us, from the need for villains in marketing to the rise of AI.
Storyselling 101: Build a Business Around Your Blog
This Copyblogger piece from Stefanie Flaxman is a compelling read about a combination of content marketing and copywriting for blogs that she calls "storyselling." Build a business around your blog.
Time for Some Twitter #RealTalk
We had great readership for this piece from our own David Brandon on Twitter's brand insights report. Learn what your brand should be doing on Twitter.
What Your Marketing Needs is a Bad Guy
Rand Fishkin of SparkToro explains why your marketing needs a bad guy to succeed. Everybody loves a good villain — and conflict drives interest, even when you're selling.
If Time is Money, the Same Rules that Apply to Money Must Also Apply to Time
When David sends me links, there's always a lot of copywriting material, and Cole Schafer of Honey Copy is one of his favorites. Here's a pithy explanation from Cole on how to think about your pricing structure.
5 Ways to Boost Sales with Social Media Marketing
I enjoyed this piece from Jared Atchison at Business 2 Community explaining how to reach your audience through social media. It's a clear explanation of how your social strategy should work.
5 Ideas to Future-Proof Your Content Marketing Career in an AI Age
Travis Taborek's article on Content Marketing Institute touches on something a lot of people are worried about: the rise of AI. If your content is made for machines, it might soon be made by machines — and you need to focus on what differentiates you from an AI.
Need a hand with your marketing efforts? We build full-scale marketing strategies for businesses like yours every day. You don't have to go it alone; we're always here for you. Just drop us a line, anytime.
See you next month with a new edition of The Rainmaker Dispatch!
Best Regards,
Ed Bardwell
President
Rainmaker Digital Services