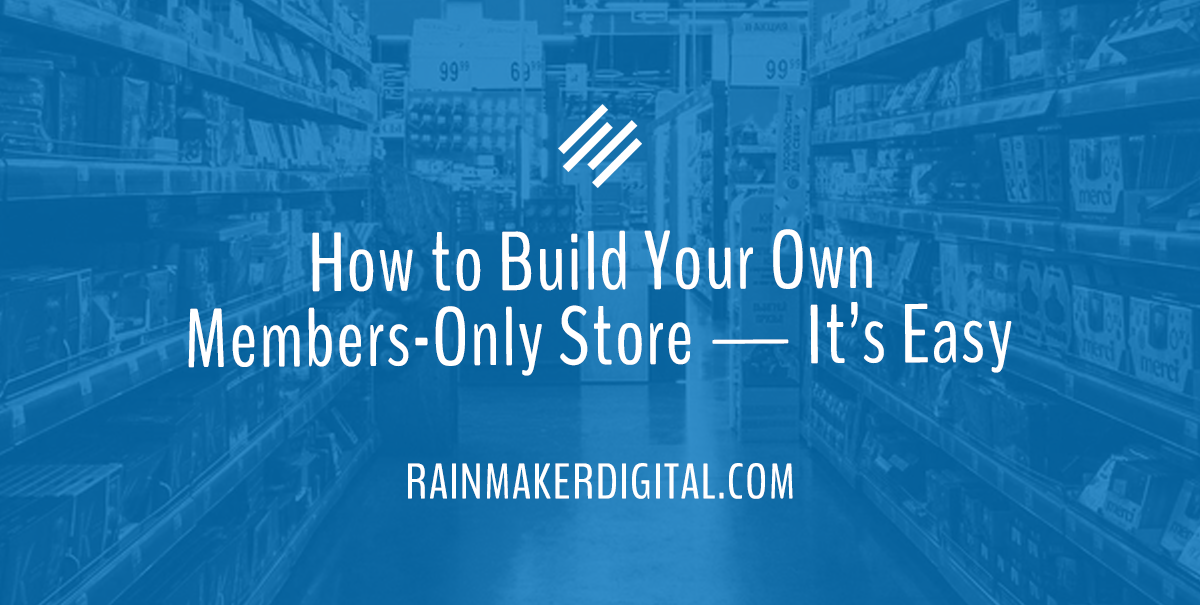 eCommerce is no longer just eCommerce.
The original term referred to buying products online, but the definition has extended. There's dCommerce (buying digital products), mCommerce (eCommerce on mobile devices) and even sCommerce (purchases through social networks).
Rainmaker Platform used to focus only on dCommerce. With Andromeda, you can use it for physical eCommerce and mCommerce products too.
This State of the Platform will show you how to effectively create and sell members-only products.
Our integration with WooCommerce and MemberPress allows you to create and sell products, and with the two combined you can control who has access. Think of something like tiered subscription pricing, or a certain item that's only available to a certain level of membership in your site.
Understanding WooCommerce and MemberPress
Digital product selling has always been a part of Rainmaker Platform. With the 2019 release of Andromeda, we added a WooCommerce integration to expand selling for physical or digital products.
WooCommerce is a modular eCommerce platform. It catalogs and sells both physical and digital products. Our formula combines physical and digital product selling with subscriptions for a uniquely Rainmaker Platform solution.
MemberPress manages digital memberships. It controls access to different areas of your site and different content and lets you separate users into different groups. You can add or revoke access to tags, videos, courses, pages, products and more.
MemberPress and WooCommerce work well together because they add functionality to each other. WooCommerce's catalog and product building capabilities make it easy to build out your product offerings. MemberPress lets you control who has access to content or products.
You can sell through MemberPress, but WooCommerce makes it much easier. It supports shopping carts, has a more comprehensive checkout and supports physical products. MemberPress's checkout is simple but limited.
Let's look at a couple of use cases.
Examples of WooCommerce and MemberPress Integration
You could be a business that deals in vintage vinyl records — let's call it "Vinyl Universe." Everyone is able to browse your stock. You also have an exclusive "Listeners' Club" that gets access to some of your rarer, pricier records. MemberPress's integration with WooCommerce in Rainmaker Platform would let you ensure only members of that group could access it.
That's an example of an integration that works with physical products. You can create groups with different levels of access to buy.
Another possibility would be a business that sells digital products like ebooks and courses. One example on Rainmaker Platform is Tekstmodel, a Dutch company that sells courses on how to write effective copy. They have digital products that they sell through a membership gateway, combining WooCommerce and MemberPress. People who haven't bought the course cannot access those resources.
These digital products have access control so people who haven't bought them don't have access.
Integrating Products with WooCommerce and MemberPress
If you don't have WooCommerce active, you'll need to enable it on your site. Go to Settings (the gear icon in the top admin toolbar) > Features > Modules > WooCommerce. Click the box to enable WooCommerce.
Creating a new product in WooCommerce is really simple. All you need to do is go to the left-hand menu, then click Conversion > WooCommerce > Products. The "Conversion" button looks like a bullseye.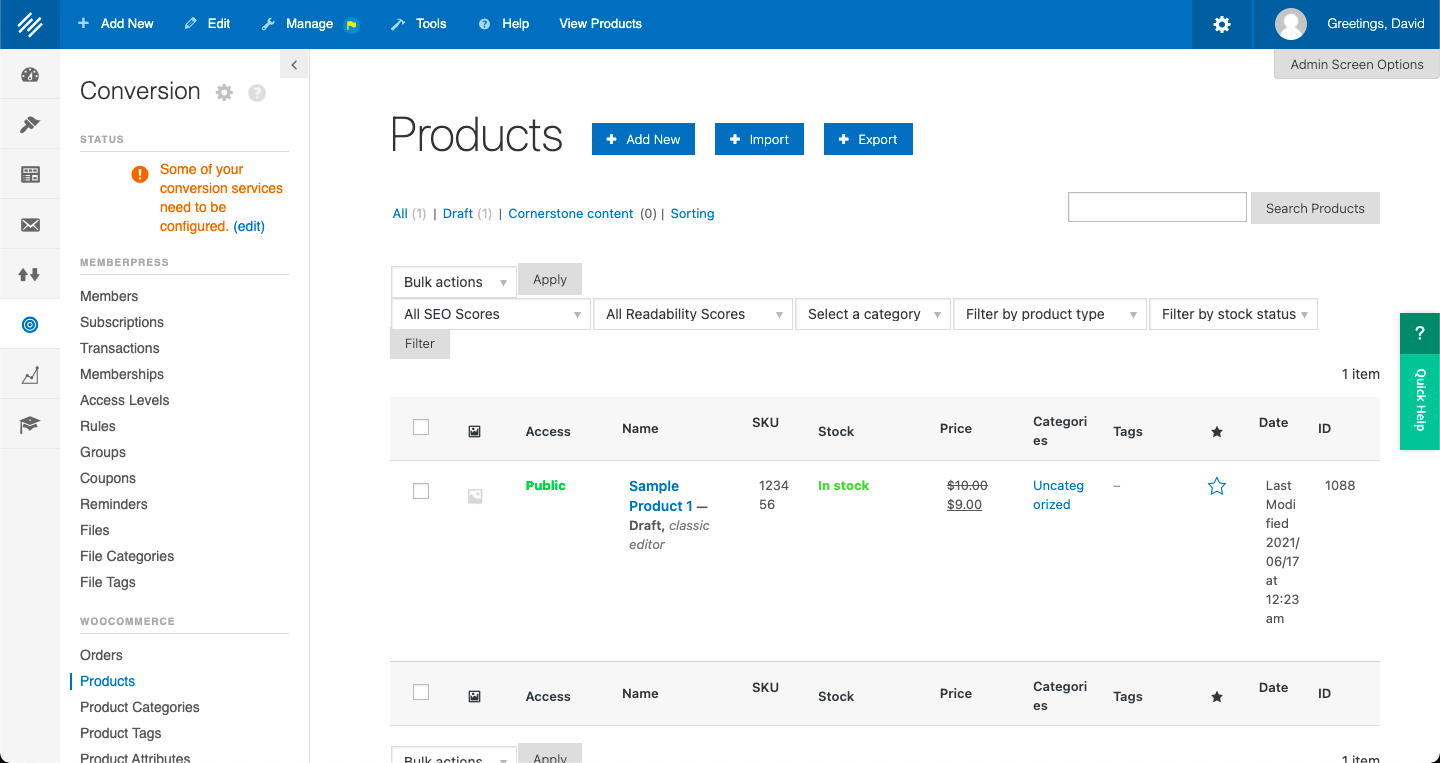 You can then add new products using the big "Add New" button at the top of the page, or import products with the "Import" button next to it.
Just fill out all the fields and choose what type of product it is. There are a couple of settings that will matter here — two check boxes that say "Virtual" and "Downloadable." These are important for any product that isn't physical.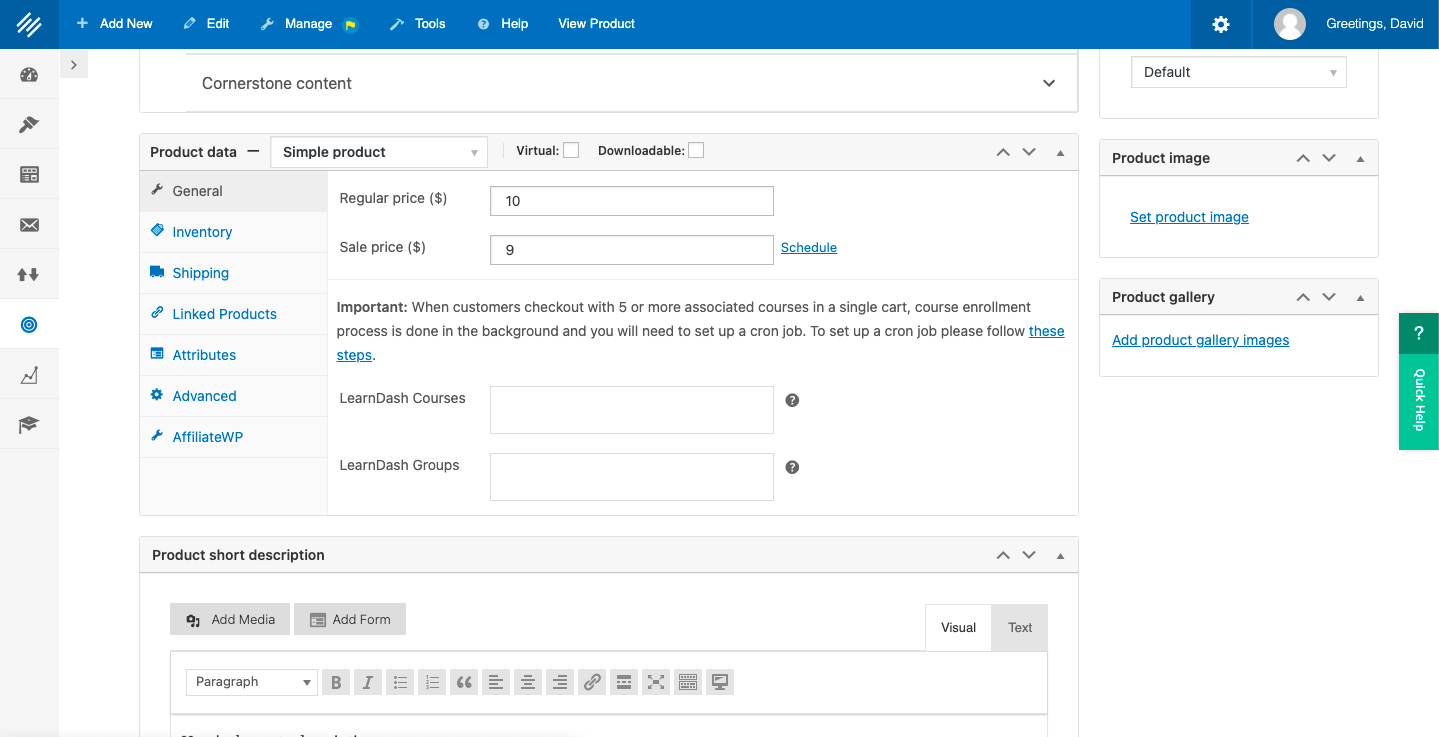 We have a detailed video breakdown of how to create products in WooCommerce that can walk you through the whole process.
WooCommerce takes care of your products and store settings. Memberships are managed through MemberPress, which can be accessed through the same menu. We have an easy video guide to using MemberPress to set up memberships, groups and more if you want a step-by-step walkthrough.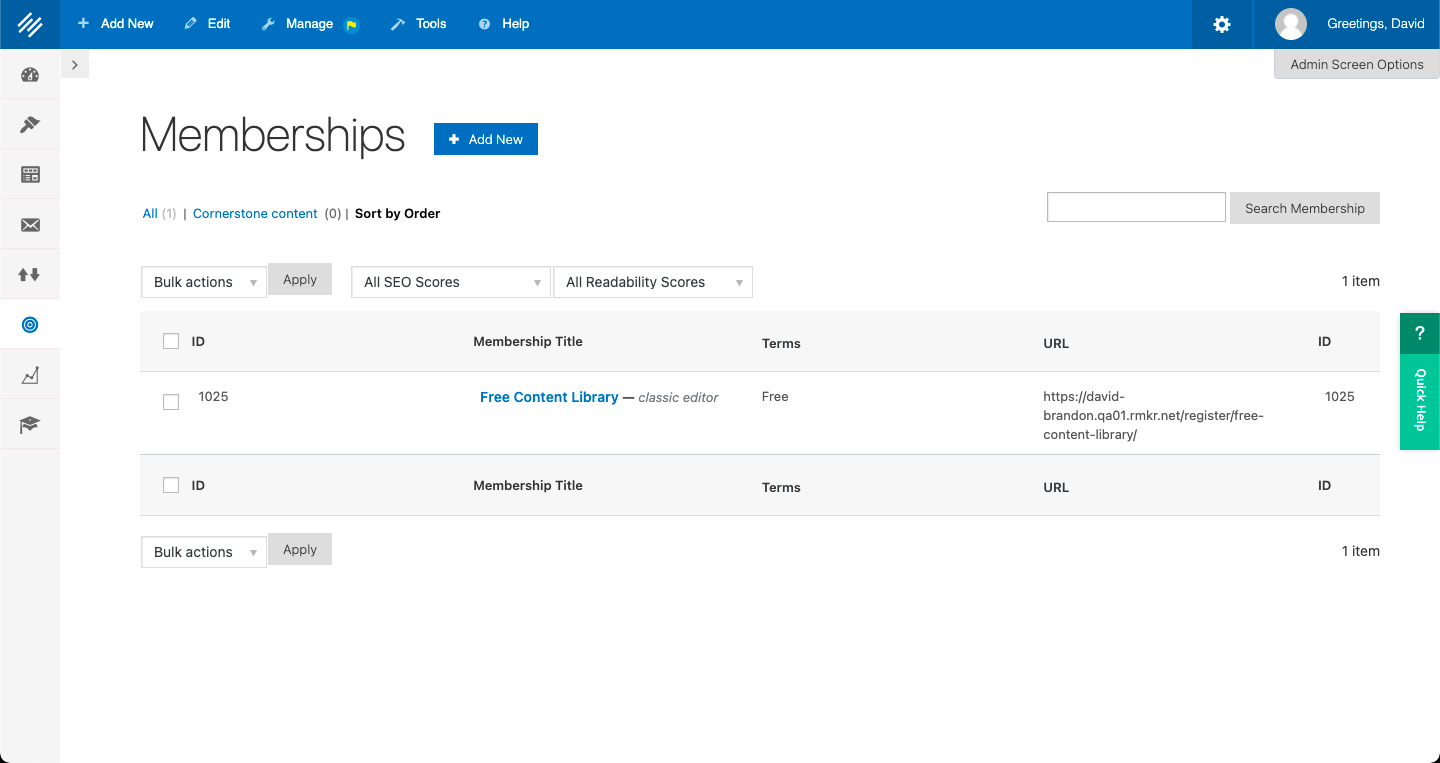 Using MemberPress and WooCommerce to Make Products for Members Only
To set up a members-only store, you have to make sure your chosen product pages aren't visible and that only members have access.
The first step is easy. WooCommerce allows you to set products as visible or hidden. Open or create a product and you'll see a pane on the right side called "Publish." In this pane there's a setting called "Catalog visibility." Click the "Edit" button next to it and you can choose where the product will be visible. If you turn that setting to "hidden," customers will need a direct link to actually get to it.

The second step has a couple of different approaches, but they all revolve around use of MemberPress's "Rules" functionality.
Rules are powerful tools that allow you to close off access to parts of your site. They're applicable to just about anything you can imagine, from whole courses and individual quizzes to certificates and products.
You can access Rules by clicking Conversion > Memberpress > Rules in the left menu. There are a number of options we'll explain here.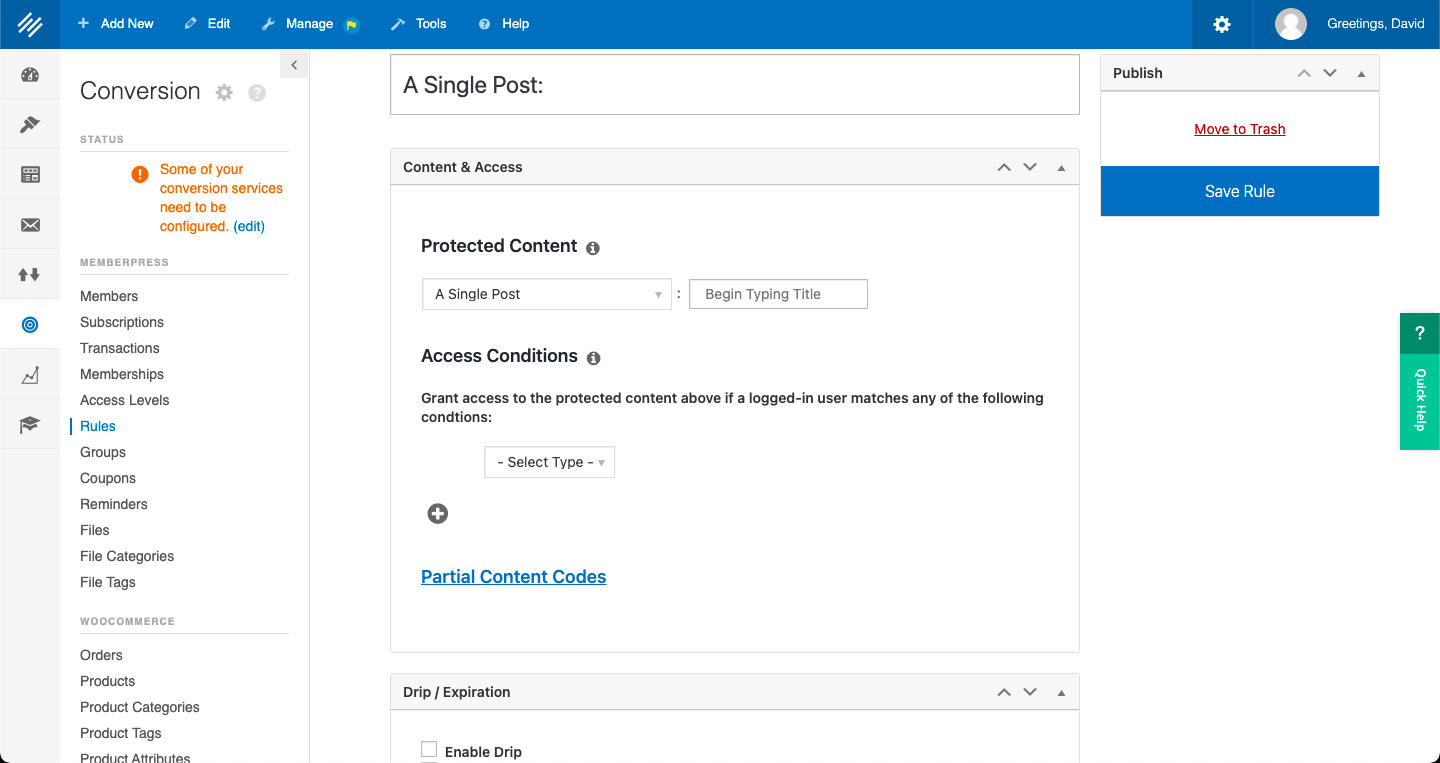 When you click the drop-down menu under "Protected Content," you'll see that just about anything can be protected.
Use the "Single Page" option to protect a store page with links to all your hidden products that you want to sell to members only. The problem is if somebody goes to the link directly the products aren't actually protected from access.
Use the "Single Product" option to create rules for each product you want to protect, but it's far easier to set a tag or category in your products.
Step 1: Go to Conversion > WooCommerce > Products again. In the right sidebar when you create or edit a product, you'll see a little box called "Product Tags." Create a tag for your members-only products and set it for anything that goes in that falls in that group.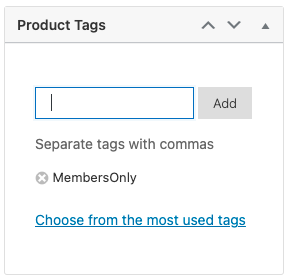 Step 2: Go back to your MemberPress Rule via Conversion > Memberpress > Rules in the left menu. Choose your Rule from the list, then choose "Products with Tag" from the drop-down menu in the Rules screen. Pick this tag from the list.
Step 3: Under the "Access Conditions" section in the MemberPress Rules screen, you'll see a drop-down. Choose "Membership" from the drop-down menu, then choose your preferred member group.
Step 4: Use the "Unauthorized Access" pane to set what you want people to see when they try to access this content without a membership.
Under "Excerpts," you can choose how much of that page/product/course you want them to see without logging in.
Under "Unauthorized Message," you can create a custom message to show them.
Under "Login Form," you can choose whether to let people log in from that page.
The "Unauthorized Access" options are also available on individual pages, but this setting will override any page-based settings.
Membership Has its Privileges
Members-only stores will add value to your products, whether physical or digital. Use the functionality of MemberPress and WooCommerce together in Rainmaker Platform for a flexible, customizable experience.
Rainmaker Platform's combination of the two lets you build a complete relationship between your brand and your customer. You can offer them unique benefits for their loyalty and their commitment to you.
Do you have questions about integrating MemberPress and WooCommerce, or using Rainmaker Platform in general? Don't go it alone, we're listening and always ready to help … just drop us a line, anytime.
Best Regards,
Ed Bardwell
President
Rainmaker Digital Services