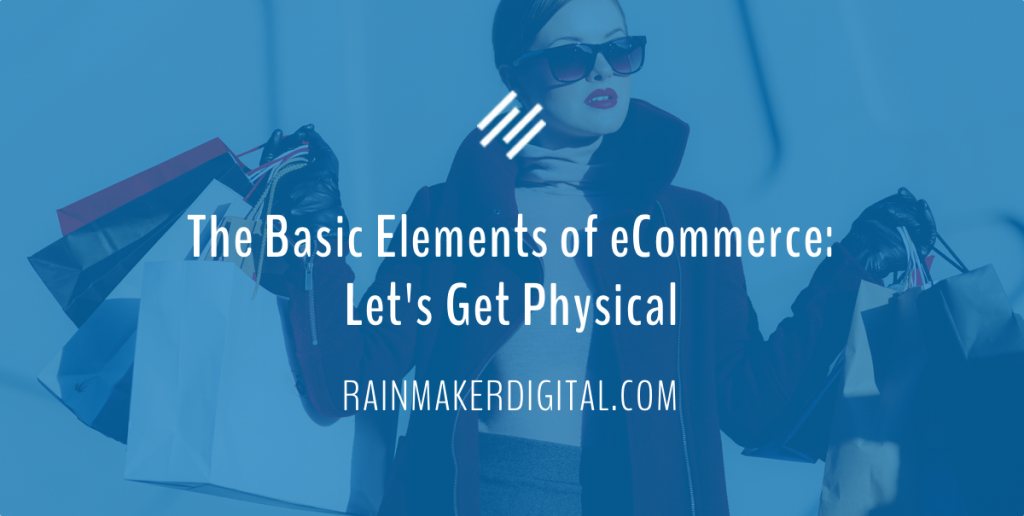 I'm a buyer and eCommerce has made shopping so much better than when I had to traipse around the mall to buy a pair of pants. I buy everything from clothes to bananas to car engines online. eCommerce has revolutionized the way we buy and is a cornerstone of today's Internet.
Now, you can buy everything online.
And yet, eCommerce and its army of buyers only accounted for about 11.3% of total U.S. retail sales for 2019. Shoppers, people that enjoy seeking out the options as part of the buying process, have not completely embraced eCommerce because it lacked the experience, interaction, social context, and emotion of retail.
Known as experiential commerce, shopping for the sake of the experience has limited the expansion of eCommerce. That is, until we all decided to stay home this year. In the first half of 2020, eCommerce has jumped over 10% and it is estimated that by the end of 2020, eCommerce could represent nearly 20% of all US retail sales. That would represent $1 trillion of a $5 trillion market and be a cataclysmic change for traditional retailers.
It is vital that everyone understand that eCommerce continues to drive seismic change in the marketplace. Online businesses will encounter new competition from well-established brands, offline businesses will find new revenue (and challenges) with a digital marketplace, and consumers (both shoppers and buyers) will discover new experiences and opportunities in the digital landscape.
This article provides an overview of the basics of eCommerce. And for good measure, we define eCommerce as any kind of online technology that connects buyers and sellers for the purposes of exchanging value for value.
Types of eCommerce
Given the broad impact and reach of eCommerce, most marketers define the marketplace by the nature of the audience served:
B2B eCommerce: Business to business eCommerce is a transactional model that is typically set up between an enterprise and its suppliers. The technology for B2B eCommerce is complex as transactions may include variable pricing, inventory management, distribution and shipping to multiple destinations, and purchasing without a financial instrument. B2B eCommerce has fundamentally changed commercial procurement and nearly 75% of business-to-business buyers prefer B2B eCommerce over traditional sales models. Today, there are B2B solutions for small, midsize and enterprise eCommerce.
B2C eCommerce: Business to consumer eCommerce has been the most transformational version of online commerce. 45% of US consumers have used Amazon and nearly 70% of US consumers have made an online purchase. Most importantly, B2C eCommerce has changed buying habits. Even before the pandemic, shoppers were willing to click-and-buy. Now, with retail closures, subscription services like Amazon Prime, and interface solutions like voice and mobile buying, B2C eCommerce is radically redefining how consumers buy from brands and retailers they trust.
C2C eCommerce: Consumer-to-consumer eCommerce is technology that allows a consumer to sell goods or services to another consumer online. It is a transactional relationship where both the sellers and buyers are consumers instead of businesses. The transaction is typically performed through a marketplace. The marketplace takes a small commission for bringing the parties together. The purpose of consumer-to-consumer eCommerce is to enable consumers to buy and sell directly with other consumers without having to go through a middleman or building out their own selling platform. Some of the most common C2C eCommerce marketplaces are Facebook, eBay, Etsy, and Craigslist.
Regardless of the type of eCommerce, buyers and shoppers are becoming more digital because of greater efficiency, more focused communications, faster sales process, ease of use, data driven processes and speed. Sellers are using eCommerce technology to accelerate the rate of sales, expand audience reach, meet demand regardless of demographics or historical sales and allow sales to occur at anytime.
Trust through Technology
eCommerce technology allows two unknown participants to complete a transaction that psychologically might be very unlikely. The key to these transactions is that both parties believe they will receive what they expect from the transaction. This assumption is based on the belief that you can trust the other party.
When I was about 20 years old, I was approached in the train station in Madrid Spain by a guy offering gold watches to the exchange students in our class. A few classmates bought watches; I didn't. My parents had taught me if a deal seemed too good to be true, it probably wasn't a good deal. I was skeptical. I lacked the trust to buy.
eCommerce technology has made it possible for both buyers and sellers to have digital trust. We can verify each other's information, confirm that the product or service does what it claims to do, and submit payment through a secure source that distributes payment to the seller without jeopardizing the security of the buyer.
eCommerce has shown us that we don't need to know the brand or the seller to make a purchase. Technology has replaced the human relationship and emotional connection needed to establish trust. Marketers can use this shift in the source of trust to improve conversion rates and generate buyer confidence. Some of the easiest ways to create trust through technology include using an SSL certificate to communicate securely and partnering with 3rd parties like PayPal or gateways like Stripe, 2Checkout and Authorize.Net to manage the transactions.
Marketing for eCommerce
Successful eCommerce marketing requires a digital strategy that combines traditional retail marketing, the fundamentals of content marketing, and flexibility.
Like retail marketing, eCommerce marketing needs to focus on:
Driving traffic to the site
Creating purchase motivation through promotions, offers, and a sense of urgency
Increasing average order size through "also bought" recommendations, upgrades, and enhancements
Encouraging visitors and buyers to come back to the site regularly
Traffic, order size, and return visits are common goals of content marketers. The same skills used to build an email, podcast or influencer community can be applied to eCommerce. Brands and sites that establish an authentic and authoritative relationship with the consumers will generate trust. Like Victor Kiam from Remington Razor, eCommerce marketers can build audience trust through:
Honest reviews of products and services
Transparent comprehensive online customer service
Money back guarantees
Content that demonstrates that the brand is committed to the products and services, not just looking to sell a product
If your eCommerce marketing strategy engages and follows the Golden Rule with the audience, you will create and grow a sustainable and profitable eCommerce business.
A key to sustained success in eCommerce is flexibility. A site might start as an online bookstore but needs to remain agile and change as the market dictates. As with content marketing, eCommerce marketing empowers the audience to guide the business on how to grow. From bookstore to streaming content provider and everything in-between, the eCommerce ecosystem is built on knowing your audience and having the flexibility to respond to their needs.
Now's the time for eCommerce
eCommerce has benefited greatly from all of us being stuck at home. It is one of the few bright spots in the global economy. The pandemic has accelerated the evolution of retail. The move to eCommerce will help retailers salvage their business model and usher in a new age of innovation and profit. These changes would have happened even without the pandemic; they are simply happening faster for all segments from C2C, B2C and B2B.
We live in interesting times!
If the idea of creating and/or executing on an eCommerce strategy seems overwhelming, know that you don't need to go it alone. We're in this with you. If you need a little help, just drop us a line, anytime.
Best Regards,
Ed Bardwell
President
Rainmaker Digital Services