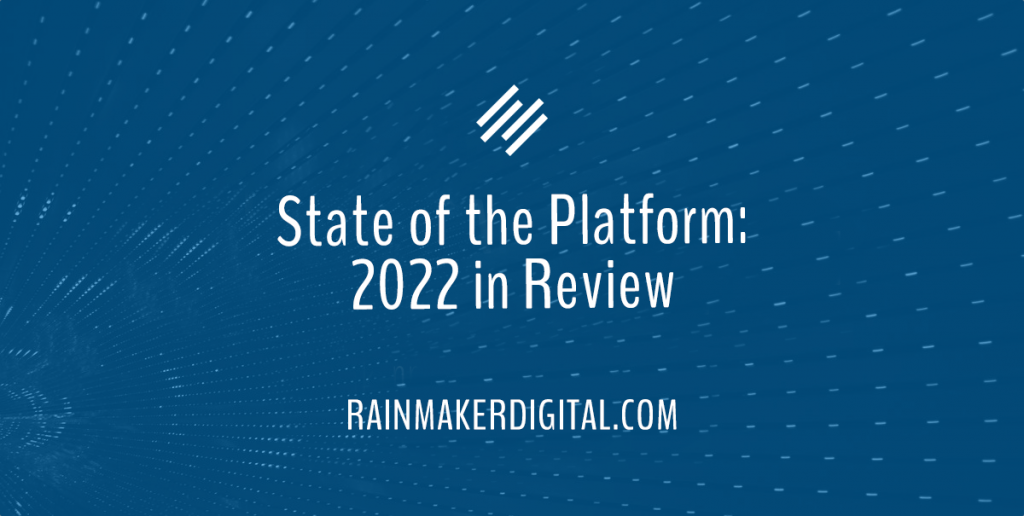 2022 has been a year of growth and challenges for Rainmaker Platform. We've been working on new features, expanding the platform with new clients in a variety of verticals, and sending out more tips and tricks so you can get the most out of your site.
For this State of the Platform, we're looking at the year in review: how the platform changed, which verticals saw the most success, and what tips and tricks we shared throughout the year.
Building Our Technology
This year we released update 3.3.1 for Rainmaker Platform.
3.3.1 was a systemic upgrade that provided two improvements:
It improved quality of life across the platform.
It laid the groundwork for our next major release.
The quality of life revisions included:
Pulling all SEO functions under one dashboard (Yoast).
Adding new templates and content tools in Beaver Builder.
Streamlining the back end to improve bulk action speed.
Fixing a number of bugs and small UI issues across the platform.
Since its release, we've already had 3 minor releases (Andromeda users are all currently at 3.3.1.3) that have added more enhancements and fixes. We're still refining aspects of the platform to make sure you have the best experience possible. If there's a feature you need for your business, let us know. We're always trying to stay tuned in to what our clients need.
Expanding Our Impact With New Vertical Growth
There are a number of reasons to use Rainmaker Platform, but one of the biggest has always been turning knowledge into profit. That's what we do best — and why we've been able to expand our impact in these three verticals in 2022.
Counseling and Therapy
COVID showed businesses how important it was to sell knowledge with technology. One of the industries most impacted has been healthcare. Counselors and therapists learned through the pandemic that they could meet with clients virtually and share guidance in eBooks, podcasts, courses and SMS/email. This is a natural fit for Rainmaker Platform.
Our therapist clients have found success by building great content on the platform and adding new products like daily email or text advice — then marketing their offerings using social media like TikTok and Facebook to spotlight what makes them unique.
Business Consulting
Business consultants have always been a key audience of ours. In 2022, we've deepened our relationships with business consultants who need the power of content marketing and SEO to differentiate themselves from their competitors. No two consultants are the same, and we understand that.
Rainmaker Platform's content editors like Beaver Builder, the block editor and the classic editor let consultants create professional-looking content that delivers value.
Professional Services
From accountants to lawyers to financial advisors, professional services clients need a strong, content-driven digital marketing platform. Rainmaker Platform has served this vertical well for years. As "storyselling" and professional-services-as-a-service memberships have grown in popularity in 2022, prospects have been turning to Rainmaker Platform for our near decade-long expertise in bringing their solutions online.
These three verticals have been where we've seen the bulk of our new clients; we're looking to add more in 2023. If you're just joining us this year, welcome — we're excited to have you. Reach out to us if you need a hand using Rainmaker Platform to build your business. We'd love to help.
Helping You Use the Platform
We've walked you through a number of tips and tricks this year in our State of the Platform. Here they all are, if you want to take a look back:
This month, we wanted to share one final tip that we get a lot of support questions about: page margin and padding.
Using Margin and Padding
One of the most common layout issues we see is improper spacing.
When you use Beaver Builder to create a page, there are a huge number of advanced settings you can use. Many people don't know that they can change the spacing around and inside their content blocks — here's how.
There are two CSS elements you need to understand to adjust your spacing: margin and padding.
Margin is the space around an element — top, bottom, left and right. If you drop an element in and adjust the margins, you're controlling how much space you'll see around the element.
Padding is the space between the content and the element's borders. It can also be adjusted separately for top, bottom, left and right.
Here's a quick illustration. The white is our content element (a Beaver Builder block, for example):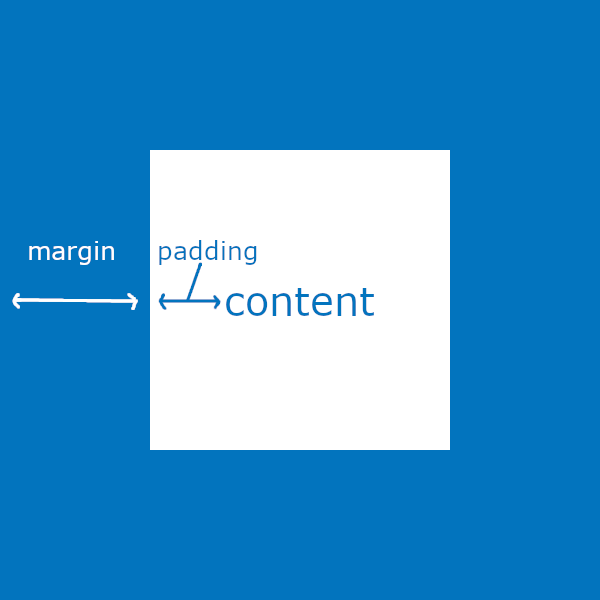 You can find these settings under the "Advanced" tab when you examine any block or container in Beaver Builder.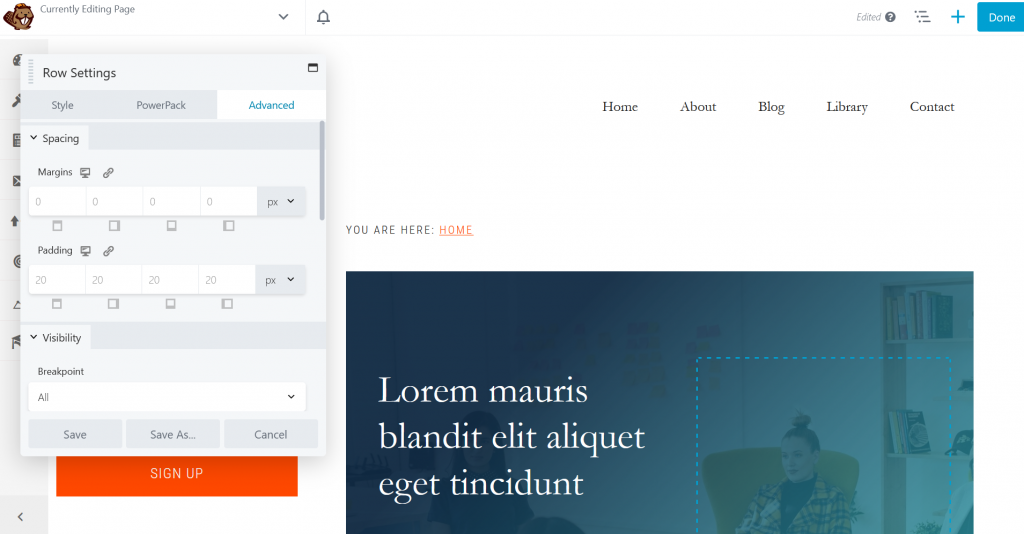 If your page just isn't quite lining up right, your margins or padding might be the problem. Adjust the spacing around or inside your blocks and make your design work the way it's meant to.
Keep Us In the Loop
Digital marketing can be complicated; we try to make it easy. And part of that is listening to feedback from you, our clients.
Over the last couple of months we've been reaching out to many of you soliciting feedback. We're constantly working to refine and improve the platform and services that we offer. Our goal is to make Rainmaker Platform the best possible solution for your business's digital marketing needs.
Thank you for trusting us with your business, and feel free to reach out if you have any questions, comments or concerns. We want to hear from you.
Let's make 2023 a great year … together.
Best Regards,
Ed Bardwell
President
Rainmaker Digital Services