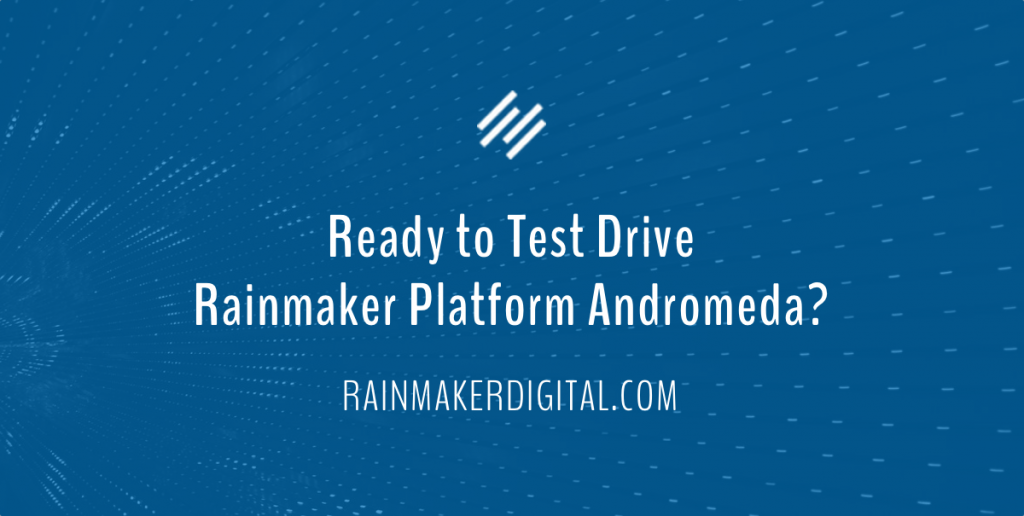 Here's How to Get the Process Started ...
If you want to be among over 400 sites on Andromeda, let's get you set up with a live Andromeda preview site (and eventually take it live on your domain), here's what you'll need to do:
Click that big blue button below and fill out the short form
When we're ready, we'll deliver an Andromeda preview sites you
(Your current site will not be affected by this process at all)
You'll have 30 days of full access to your RMPa preview site
At the end of 30 days, we'll help you take your preview site live on your domain
If you decide NOT to move to Andromeda, we'll simply recycle your preview site
We've developed an efficient system for getting these Andromeda preview sites live relatively quickly, so sign up today, we'll get your current site(s) cloned to a live Rainmaker Platform Andromeda preview site that you can log in to and play around in to heart's content for 30 days!
Sound good? Sign up right here and we'll take care of the rest ...
Get Your Andromeda Preview Site
Frequently Asked Questions About Andromeda Migration