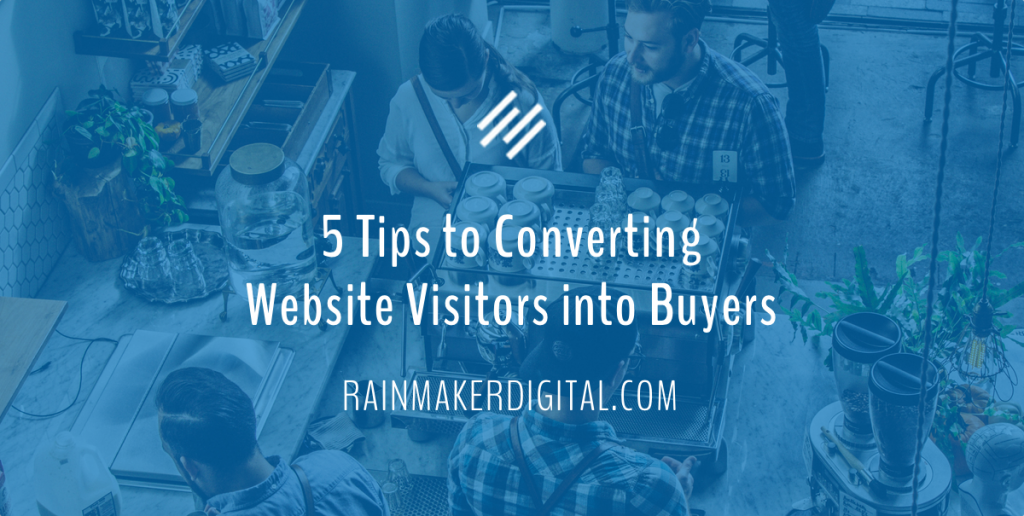 It may be 2021 (thank God), but many clients still challenge digital marketers to generate "MORE" – bigger lists, more followers, more clicks, more "more."
Over the past 5 years, technology, the confluence of organic and paid exposure, influencer advocacy, and the growth of digital advertising as a percentage of the average media budget, have made it possible for clients to get more "more." This trend would be great news if return on investment remained consistent; in other words, invest more and generate more return.
But it doesn't necessarily work that way. Clicks aren't conversions, lists aren't sales, and followers may not be customers. In fact, less than 5% of site visitors are ready to buy. Converting visitors into buyers is the critical measurement for evaluating your marketing efforts.
In this article, I jump into website conversion and the basics you need to keep in mind.
Know What to Know
One of the most expensive lessons I've learned is that more or bigger doesn't mean better in digital marketing. This lesson can be applied to a lot of different aspects of the Internet, but it is especially true as it relates to conversion.
Before last year's annual review, my senior client at a healthcare company called me for some help. Social followers and engagement, email addresses and open rates, and visits to the websites were all growing but not as "vertically" as in previous years.
And, in our report, we had stated that it was the best year in digital in our 8-year relationship. She couldn't figure out why we made that claim. I told her, conversion. Working with her social and sales teams, we had shifted focus from getting more traffic to getting better traffic. Better was defined by the bottom line. We focused on prospects that fit their audience persona and who would be more interested in buying their services.
Using the same budget, this one shift led to a near doubling of the conversion rate to almost 7%. Most importantly, the return on their marketing investment was almost 3X of 2018. The best news, we were able to maintain this performance level in 2020 as well.
The success of this campaign was driven by two factors:
The definition of conversion: Many sites and business models play the long game with visitors but they fail to accurately track to the final conversion – a sale. To succeed your definition of conversion needs to match your business objectives. Collecting an email address, sharing input on a survey, or an app download can be significant conversions but they may also be steps towards your ultimate conversion. It is critical that you track behavior against these steps so you can optimize your efforts towards the activities that lead to your ultimate goal.
The definition of audience: With over 95% of visitors not being ready to "buy" from a site, it is important that you create content and technology that aims directly at your best prospects. Look at your target customer persona and model your site to best serve their needs. Do they prefer a certain user experience or device? Do they prefer multiple small purchases or one large one? The more comprehensive your audience persona, the easier it will be to create content, technology, and promotions that meet their expectations. Your content and conversions need to be designed to move customers along the path of purchase.
With so many options available at the click of a mouse, digital marketers must focus on these two keys in order to find success.
And as with all marketing efforts, you can't achieve your goal if you can't measure it. That's particularly true of conversion. Fortunately, regardless of the definition, there are a myriad of tools that can be configured to measure conversions Google's tag manager is a particularly robust tool (for a free solution) for conversion tracking.
Tips to Improve Conversion
Once you have a conversion model, you can pursue improving performance. Even though there are a lot of templates, checklists, and formulas for conversion optimization, don't buy other people's successes with their audiences.
Here are 5 Tips to Improve Conversion. All of these tips allow marketers to iterate and evolve as performance is measured and the company, audience, and marketplace evolve.
Be Authentic, Authoritative, and Transparent: Technology makes it easy for visitors to call BS and nothing will kill a message faster than being seen as being disingenuous. This doesn't mean you need to share your personal life or "lie" about wanting to make money with your business. Brian Clark, founder of Copyblogger puts it best when describing authenticity, it is "all about putting yourself second and focusing on others first." Nothing will drive conversion more than offering content to an audience that meets their needs first.
Seek Insight: If you're not sure what your audience's needs are or how your site, product or services meets (or fails to meet) their needs, ask them. If you're entering a new market, a great source of insight is competition. You might never need to acknowledge them but understanding the competition will make your content that much more compelling. "I'm a Mac" is one of the most powerful campaigns in the history of advertising. It works because Apple knew its audience and what they wanted. Not only did the campaign generate sales, it established Mac users as hip and laid back, a persona that persists 15 years later.
Content that Motivates: One of the top tips to sell more on Amazon has nothing to do with the products you put on Amazon, it's the content around those products including reviews. Why? Today's web users are looking to engage with brands and sites that provide context and content around their products and services. From sample videos on how to use elastic workout bands to testimonials from satisfied users, content converts. ProTip: RMDS recommends that all content fit into a comprehensive strategy that includes informational, inspirational, and promotional messaging. Even the most compelling message only converts when the recipient is receptive to the message. Content is the path to conversion.
Ask For the Deal: One of the recommendations you'll find when searching for "improve conversion" will deal with call-to-action placement, messaging, color and technology. While all of those recommendations help, they all imply one of the biggest flaws that we see on many websites. Brands aren't telling visitors what they want them to do and asking them to do that. Don't get cute or complicated. Make it simple for people to sign up for your newsletter, download your file, or buy your product. We've fallen into this trap ourselves. On our platform website, we forced prospects to a contact form to get a new license. We realized our mistake and within 3 days of adding the online purchase page back to the site, we were generating new sales without ANY additional marketing or advertising. Ask for the deal and make it easy to get the deal. After that, try testing to see if a green popup will outperform a red call-out box.
Appreciate their Business; No, Really: The final conversion tip bookends the first. If you keep the visitor's needs in mind, they find your offer compelling, and they buy, thank them. One of the best ways to improve conversion is to sell additional items to previous buyers. It is always much less expensive to keep a customer than find a new one. Start with a thank you for purchasing and aggressively support the buyer's purchase. Guarantee they'll get the value they purchased and make it clear that your success is directly linked with theirs.
Learn From the Results: Good, Bad or Ugly
These 5 Tips may be more esoteric than a "put the CTA above the fold" recommendation or a prescription of "only show one product per page" but following these tips will provide you a path to reproducible conversion success.
Best of all, tools like Rainmaker Platform allow you to generate multiple landing pages, sales funnels, and A/B tests that will provide performance data that you can review. Learn from your successes and failures, adjust and try again.
Like the pony joke, if you find a barn full of horse manure (in our world, lots of traffic and no conversion), recognize that there must be a horse in that barn somewhere. Keep looking, you'll find it.
If the idea of creating and/or executing on a website conversion strategy seems overwhelming, know that you don't need to go it alone. We're in this with you. If you need a little help, just drop us a line, anytime.
Best Regards,
Ed Bardwell
President
Rainmaker Digital Services