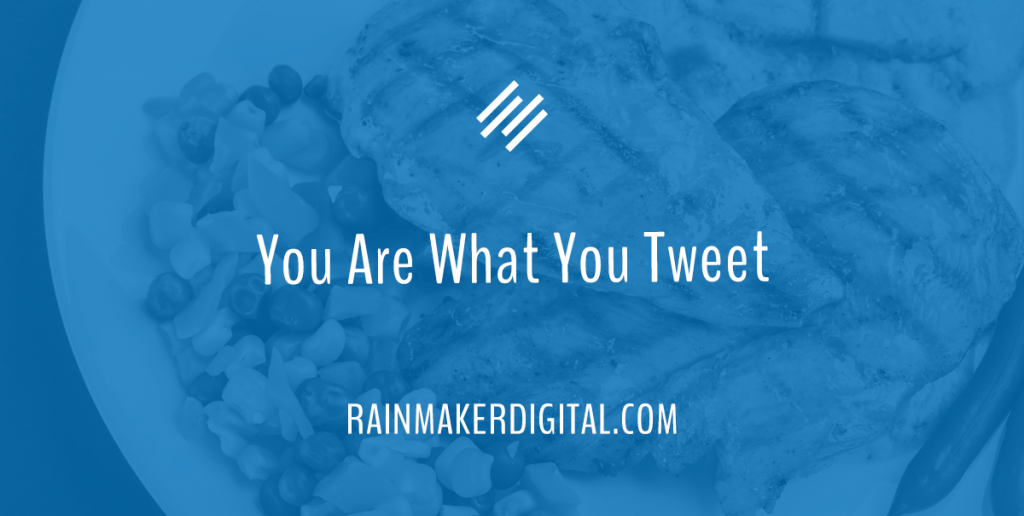 "You are what you eat" doesn't just apply to your physical diet. It applies to content marketing too. Two recently released reports (from Facebook and SEMRush respectively) are shedding some light on just that.
Meta's Widely Viewed Content Report shows what people consumed the most on Facebook during Q4 2021, and the SEMRush Top 100 does the same each month for the Internet as a whole. You need to know why the content on these reports succeeds — and what that can do for your brand.
The Content Supermarket
SEMRush's Top 100 won't be much of a surprise to regular Internet users.
Social media — includes Facebook, Reddit, Discord.
Entertainment — includes ESPN, Netflix, Archive of Our Own, adult sites.
News and Information — includes WebMD, Fox, GitHub, Daily Mail.
Personal finance and shopping — includes Walgreens, Capital One, Amazon.
Outside of the last category — which you could argue people visit mostly because they have to — what is the common denominator?
The most-viewed sites mostly revolve around content.
It could be news. It could be porn. It could be baby pictures from your granddaughter. Doesn't matter. The average Internet user's diet is mostly content sites, not utility sites (your online banking or pharmacy order). They're walking down the aisles of a global content supermarket and choosing what they want to consume.
With that understanding, we can look at Meta's Widely Viewed Content Report and learn what kind of content people generally look at. 36.8% of the world's population uses Facebook monthly. And since not everyone in the world has Internet access, that means almost 60% of the global Internet population is active on Facebook. It's a significant sample size.
The most-viewed domains in the report are similar to what we saw on the Top 100 report, with a few outliers. And as Facebook itself notes in the report, the bulk of the links and posts that succeed lean on entertainment and humor. Not all of them — there are some news links and useful information too. But all of them are engaging, not just bland statements of facts or case studies. They're animal videos, or news posts from radio stations, or recipes, or dating advice.
Now — don't go out and start posting bikini photos like LADBible or cute animal videos like the Dodo. Not every brand can build an engagement strategy on this kind of entertainment and humor.
In fact, most can't.
There's a cautionary tale behind some of these viral posts.
Junk Food or Health Food?
The one lesson you can learn from these two reports is that great content forges a connection with the audience.
Every advertiser knows that dogs, children and sex will always grab attention. Those are the sugars, fats and simple carbs of engagement. They're junk food: appealing, quick, and tasty, but not filling — and not good for you. The connection these posts create is tenuous, because it's not your benefits or your offer or your voice that's getting attention. It's the image.
On the other hand, info dumps and studies without interesting framing are like meal replacement shakes, or chicken breast and broccoli. They'll be better for you than junk food, but they don't have any appeal — and very few people will bother to engage. Information without context is worthless. That's why you won't see any publication push out a scientific study unedited. They'll take a fact from that study and use it to create a narrative that gives the facts context (for example, "New Study Shows Moderate Wine Drinking is Good For You"). No one would be interested if they didn't.
Your content can't be either junk food or health food. It has to lie in the middle. You need the narrative, context and spice that draw people in as well as the facts and heart that leave them wanting more.
If you go down that Facebook list and click on a number of the domains and posts, you'll notice that either the post has been removed or the site has disappeared. These brands were junk food merchants. They relied on cheap tactics to draw attention — the bait-and-switch headline, the cleavage photo, the cute kitten, the political outrage bait. Copying their methods debases your brand even if you get better short-term engagement.
Brands that stick around have both immediate appeal and long-term value. Look at Rhett and Link of YouTube show "Good Mythical Morning." They built an audience off interesting, engaging content. Fans created their own inside jokes and engaged with them, and they in turn fed back into their community.
Or Desus and Mero, up-and-comers in the late-night talk show space (don't believe me, believe David Letterman). They got their start podcasting, then transitioned to YouTube and TV with Viceland and Showtime. Through it all they kept their audience engaged while still offering plenty of value to them.
Brian Clark, founder of Copyblogger, further.net and Unemployable, is a great example of this too. His content grabs attention from the very start. And it benefits the reader who's looking to build their own content marketing brand.
Or look at LEGO. LEGO's long-term engagement strategy has visual appeal as well as a strong sense of community. Their value lies in engagement with their fanbase and a constant feed of content that the audience cares about.
All of these brands have shown staying power. They're providing a balanced content diet — the right mix of attention-grabbing flavor and stick-to-your-ribs value.
What do they do that you can copy?
They listen to their audience. Desus and Mero and Good Mythical Morning have both changed format over the years, and both lost engagement over it before reverting some of the changes. GMM bought a teleprompter and new cameras and began cranking out so much slick new content that core fans felt alienated. D&M moved to a studio and lost some of the natural looseness that was a hallmark of their show. Their audience told them what they thought — and both shows listened. The result is long-term success.
They ARE their audience. Great brands are built by people who care about the same things their audience does. LEGO found success when they hired superfans to design and create new sets. Copyblogger was built by content marketers to help other content marketers succeed. When your goals and your audience's align, your brand will last.
They're authentic. You can't focus group an authentic brand voice. When Desus and Mero start trading their favorite Bronx haunts with Denzel Washington, you understand they're real New Yorkers, and they're actually enjoying that conversation. They're not fake laughing over an interesting anecdote from a movie set. Brand voice comes from identity: both yours and your audience's.
A balanced marketing diet starts with these three points. You can proportion your content from there — use the PII™ method to make sure your audience stays engaged. Make sure all of it keeps that audience connection. Focus on what makes you you, and walk that line between health food and junk food.
Snickers vs. Broccoli
A balanced content strategy succeeds over the long term. Don't serve your audience the candy bars of engagement — the short-term attention getters that don't build the brand. Don't bore them to tears with the chicken breast and broccoli either. Just because it's important doesn't mean it's automatically interesting.
If you can do that, you'll find success on Google and Facebook. The biggest thing you can learn from Meta's Widely Viewed Content Report is that all those Facebook posts make up only 0.1% of the total traffic.
There's plenty of space for you.
Offer content that fits what people WANT and what people NEED — if you do both, your brand will stand the test of time. And if you need a little assistance with your content, feel free to reach out. We're here to help.
Best Regards,
Ed Bardwell
President
Rainmaker Digital Services