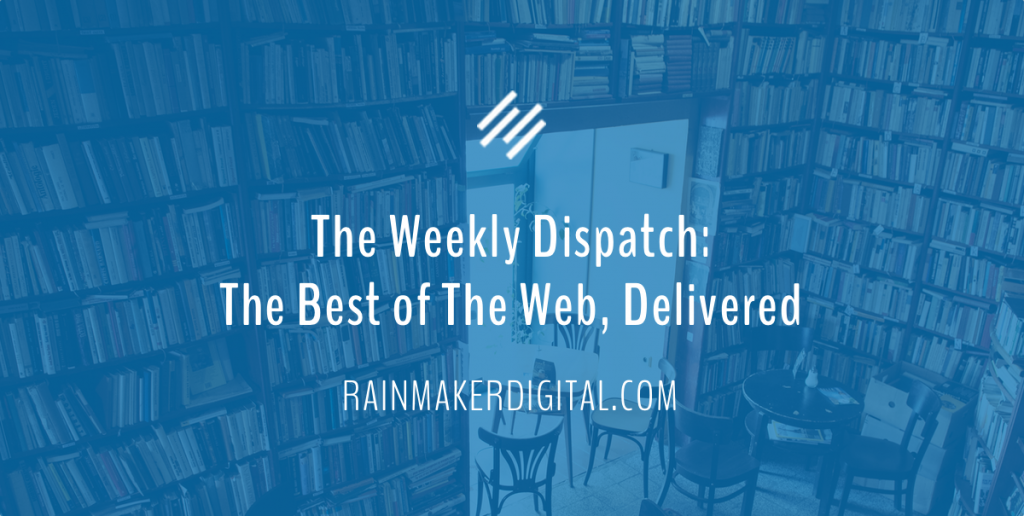 Greetings Rainmakers!
As mentioned in my email, we're diving into a new editorial calendar next week, one in which we upgrade our monthly Rainmaker Dispatch newsletter to weekly.
Many of you may not be subscribed to our Rainmaker Dispatch email list, if so, this is your chance to do so … to get some of the best, up-to-date thinking and education on digital marketing anywhere!
If you sign up to receive the Weekly Dispatch using the form below, you'll get an original article from us every week AND the monthly curated edition of the Rainmaker Dispatch — the best of RMDS and the best from around the web — delivered to your inbox at no charge whatsoever.
Sound good? If so, just drop your first name and email address into the form below and we'll take care of the rest …
I know you'll find the Weekly Dispatch informative. If you have questions about the Rainmaker Dispatch, or any other content marketing topic (or, you have a topic you want us to write about in the future), just drop us a line, anytime.
Best Regards,
Will DeWitt
Director
Digital Solutions
Rainmaker Digital Services