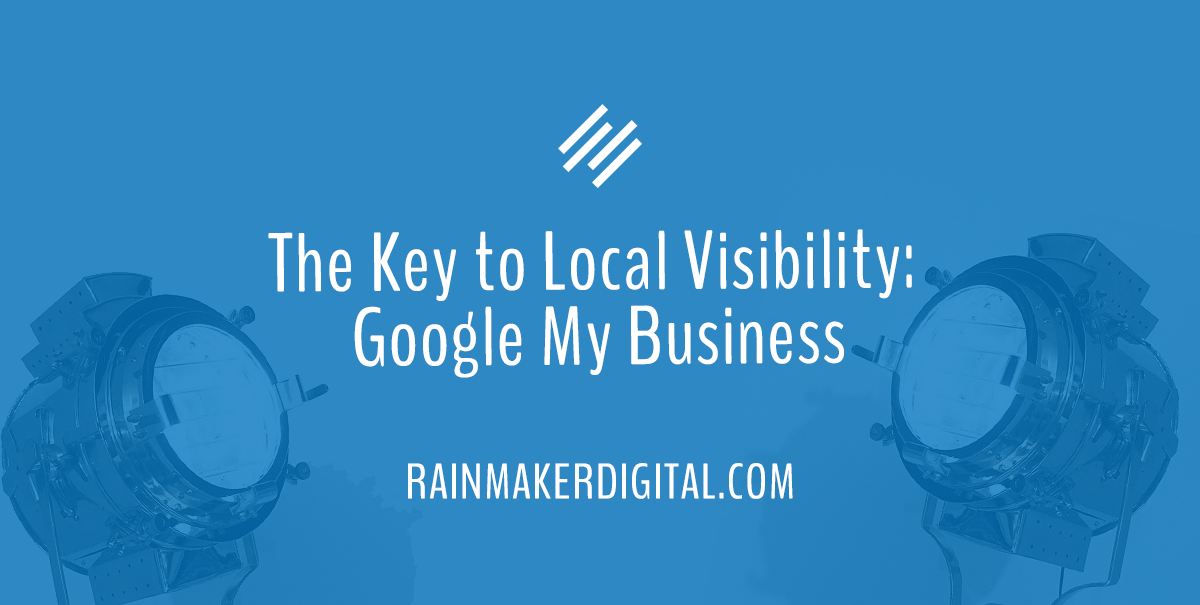 Google My Business is one of the most powerful tools for small businesses.
Google's tool lets you add detailed information to your Google listings that will be displayed in local search results. It's a great way to quickly put important information like your contact information, location and more in front of potential customers. Fail to build out Google My Business and you run the risk that a potential customer will see shoddy information pulled from a random source. We've all seen it. It's frustrating. And it leaves a bad impression.
A well managed Google My Business listing gives your business greater visibility and provides businesses a great way to engage with local customers. Ignoring it is a terrible idea.
What Google My Business Does For Your Local Results
There are three major areas where Google My Business can help you improve your local results.
Relevance
Google switched to mobile-first search indexing in September of 2020. And Google wants to serve results that are contextually appropriate, especially if it can tell you're wanting something local.
Google Senior Webmaster Trends Analyst John Mueller explained in an interview, "If you're searching on your phone then maybe you want more local information because you're on the go. Whereas if you're searching on a desktop maybe you want more images or more videos shown in the search results. So we tend to show…a different mix of different search results types."
Relevance is one of the main factors Google uses to decide what local search results to serve. (Distance and prominence are the other two, but you can't really affect distance, and prominence is limited.) To be considered relevant, your information has to match someone's search criteria. The more information Google has on your business and the more accurate it is, the better Google is at judging the relevance of your information for a user's search.
Visibility
Which business are you more likely to visit? One that has very little information when you search for it or one with several interesting photos, good customer reviews and current information on hours and location?
The more information you provide, the more likely you'll be included in Google's local three pack, Google Maps or the local finder tool. As of 2019, 46% of all Google searches had local intent. That number will likely continue to climb as mobile becomes even more ubiquitous.
Engagement
Customer reviews and Google My Business posts are two additional avenues where you can interact with people. Reviews let other people tell prospects about your business and posts are a great opportunity to get your message in front of prospects before they even know you're selling. Both good and bad reviews are a great opportunity to interact with consumers.
Relevance, visibility and engagement generate major benefits without a significant time investment. The initial setup of Google My Business only takes a few minutes. Maintenance only requires regular check-ins for review replies, information updates and posts. You have nothing to lose and plenty to gain.
Getting Started with Google My Business
Google has a clear walkthrough of a few different scenarios with Google My Business, including claiming a business that's never been set up and adding a new location. The easiest way to claim your business is to search for it in Google Maps, click the location, click "Claim this business", then click "Manage Now".
You'll need to choose a verification option next. Most local businesses will opt for mail verification, which means Google sends a code through the mail. You enter the code to verify your physical location. There are other options as well if this doesn't work, though those can be difficult.
Once you've claimed and verified your business, you'll need to finish the set up. Your Google My Business profile will have a number of fields to fill out. The fields include:
Business name. List it exactly as it appears across all your stationery, signs and everything else. If you change the name you have to re-verify your listing.
Category. Choose the category for the kind of work, services or products you offer.
Location. Define where you're located and where your Maps pin goes.
Service area. Specify the geographic area you serve, if you have one. Remember, location does matter in local search.
Hours. List your regular hours as well as temporary and holiday hours here. There's also an option to set hours for any services that may not be available for the full duration of your business's regular time.
Phone. Add up to three numbers. Use local, direct numbers when possible.
Website. Add your business URL. Use your homepage unless you have a specific page for Google My Business.This should generate some decent traffic.
Attributes. These are basically "tags" that explain in more detail what you offer. These are items that users may use to narrow their search.
Photos. Make them clear, informative and professional.
Description. 750 characters or less. No HTML code. Start selling in this block. Help prospects understand why they should select your business.
Opening date. The date you opened (or will open.)
Menu or services. If applicable, add a menu or add a list of your services.
Hotel-specific options. Hotels have some extra attributes that can be edited to improve their listing.
Insurance information. Like hotels, U.S.-based healthcare providers have some extra options that allow them to show insurance information.
Setting up Google My Business isn't difficult, and just filling out this information will get you a long way. To really take advantage of it, though, you need to go beyond the basics.
Beyond the Basics: Making the Most of Google My Business
Don't set up Google My Business and ignore it. It's far more useful if you invest some time and consistent effort in these areas.
Review Management
Google My Business encourages people to leave reviews. Good reviews are the lifeblood of any small business. Bad reviews are poison. 92% of consumers are less likely to engage with a business when they see a negative review.
Invite people to leave you reviews on Google. Make it a point to ask your happy customers to share their opinions. One of the best ways to do this is through a loyalty program. Use your email or SMS outreach program to add a review solicitation. Add this content element to your editorial calendar and push it out at least once a quarter.
You also need to show responsiveness. Make it a point to reply to reviews through Google My Business, both good and bad. Defuse bad reviews by offering to make things right. Thank customers for coming in and leaving a good review.
Maintaining Your Google My Business Listing
At least every three months, go through your listing and make sure you haven't missed an update on your page. We recommend simply reviewing your Google My Business profile after every website update.
It's particularly important to update your listing when your NAP (Name, Address or Phone Number) changes. These need to be switched immediately to minimize lost opportunities — or worse, bad reviews because your customers can't find you. (Protip: sweep Google as a part of the NAP review to make sure you don't have any publicly-available sources with the old information.)
Specific Categories, Attributes and Services
There are about 3,000 different categories in Google My Business. It's easy to pick an almost-right category instead of digging in and finding the right one. Almost-right can torpedo your local rankings. Take the time to get it right.
Use Attributes and Services as well. Attributes lets you tag specific aspects of your business like "vegan" if you're an Indian restaurant that offers a vegetarian option. Services lets you specify amenities like "Outdoor seating" or "Wi-Fi available" that people might search on. Adding comprehensive information will give you the best chance to be displayed and selected.
Media
Media, particularly images, brings your business to life. People look for photos to get an idea of your business. Upload clear, professional images and update them regularly. If it makes sense for your business, turn on photo location tagging so people can tag you in their photos. These will show up with your Google My Business profile as well.
Product Catalog
Google My Business includes product catalog capabilities. Small or medium businesses can upload a list of products that's browsable as a carousel, and depending on your type of business, it can be set up to click through with a "Buy" or "Learn More" button. Larger businesses will have to use Local Inventory Ads to set up a storefront to get this benefit.
Making the Most of Google My Business
As search goes mobile and local results become more critical, having an optimized Google My Business profile is key to your success. Use this information to build your relevance, your visibility and your customer engagement as your business grows.
If you really want to optimize your page and are willing to invest some extra effort, there are two further options available: Posts and Messaging. Posts lets you make social media posts tied to your Google My Business account. Messaging will let you receive messages through Google My Business via a phone, tablet or computer. You can respond directly. Both of these features require dedicated, consistent work and may be impractical for some smaller businesses.
Need a hand setting up Google My Business and improving your local search results? Know that you don't need to go it alone. We're in this with you. If you need a little help, just drop us a line, anytime.
Best Regards,
Ed Bardwell
President
Rainmaker Digital Services