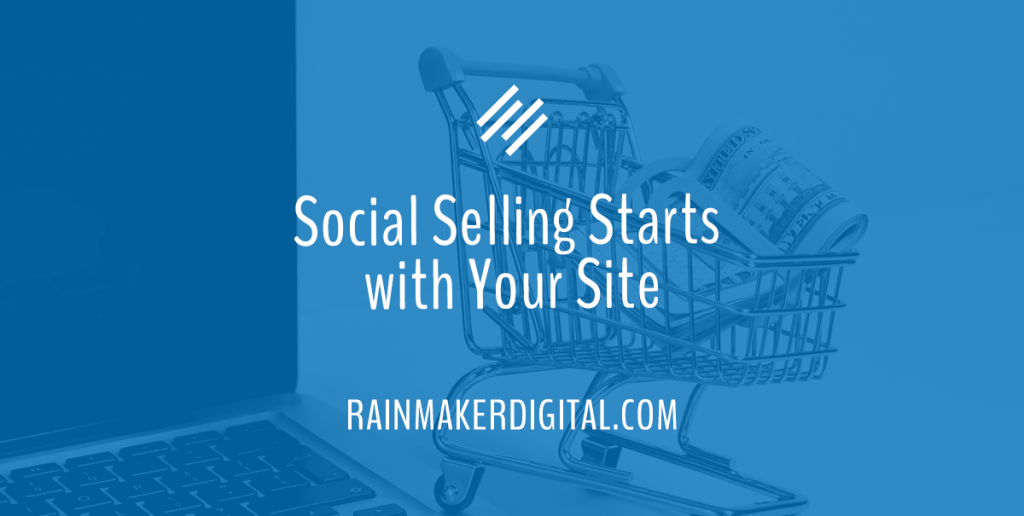 Social commerce is hot.
Defined as eCommerce that happens through social media, social commerce has been a regular feature in the business news cycle. With eCommerce booming, social commerce should be the next big thing — after all, if you could make Facebook, TikTok or Instagram your one-stop shop, why wouldn't you?
The reality is more complicated in most countries. Social commerce overall is doing well, but stores built on social media platforms aren't, especially in the U.S.
COVID-19 kept people inside; that created a boom in eCommerce. But it hasn't meant the same for in-app shopping experiences on platforms like TikTok, Facebook and Instagram. Though TikTok has recently been testing new shopping features, it took a step back earlier this year, and Facebook and Instagram rolled back their efforts too.
It IS time to embrace social commerce — but not at the expense of older, less "newsworthy" eCommerce strategies.
Social Commerce Is Big Business
There's a big market out there on social media. In the United States alone, social commerce went from 60 million to 97 million buyers between 2019 and 2022. Social commerce includes transactions as different as person-to-person Facebook Marketplace (like the old classified ads), traditional eCommerce with links to a site in a profile or post, and in-platform purchasing (say, an Instagram store). Most of these transactions don't happen on the platform.
Social platforms are trying to change this by creating in-platform shopping experiences. A company like Meta doesn't want you to ever leave the platform. You see an interesting product on Reels, swipe, press a button and buy without ever leaving Facebook or Instagram. The platform facilitates the transaction, gets a processing fee, and best of all, keeps the user happily on the platform.
It's a nice idea, but user behavior hasn't quite caught up to this idea in the United States and other Western countries.
The International Effect
In the rest of the world, in-platform shopping is extremely popular.
TikTok is still committing resources to shopping on its app while Facebook and Instagram are regrouping. That's not surprising; TikTok's parent company ByteDance has a track record of social media shopping success. 84% of Chinese consumers have shopped through social media platforms, one of the highest usage rates in the world.
Other Asian countries have seen similar penetration rates; nine of ten people in Thailand have shopped through social media, and 62% have actually purchased through the app. Half of United Arab Emirates consumers have bought through a social media app.
Many of these countries have a highly digital, mobile-centric population. eCommerce penetration rates are high across the board. And the dominant platforms there have more experience building mobile-first, in-platform shopping experiences. While these extensions of functionality are new for many U.S.-based social media companies, Chinese companies have been building in-platform social media stores for years and developing best practices and technology for a country of a billion people. There's a debt of knowledge to make up.
Audiences in places like the United States are more skeptical of in-platform stores and user behavior hasn't caught up to the rest of the world. According to one SimplicityDX study, 71% of U.S. online shoppers preferred buying on a brand's website. Only 13% of U.S. consumers wanted to check out on the social media app. That's why most social commerce to this point revolves around familiar habits, not new ones.
New Paint, Old Idea
In the U.S, consumers use social media for discovery first and shopping second. They browse for entertainment, for information, for interest — shopping is incidental. Shoppers are going to the brand's website to buy.
There are exceptions. When you look at in-platform purchasing numbers, Facebook Marketplace stands out. Many Facebook Marketplace transactions aren't much like the traditional eCommerce model, though. It's often just a more-convenient classified ad experience. Marketplace succeeds because it's a slicker version of a model we're familiar with, not an entirely new shopping experience.
In general, Western consumers are not as comfortable with social media as a buying platform. Yet.
Use Your Website to Sell
Sarah Penny of Influencer Intelligence notes, "It feels like the industry has moved a bit too quickly and we're trying to force the customer down that [in-platform store] route, when actually the level of comfort a customer has with purchasing in that way isn't there yet."
The online audience has spent years buying from Amazon and eCommerce-enabled websites. It's familiar to them; the website is still king. Consumers aren't ready for social-first buying yet. Don't force them to buy there.
For most companies, social commerce's big opportunity right now is in discovery and in distribution, not in selling on the platform.
Talk to your customers regularly through social media. Market your products when it's natural — run campaigns every now and then — but when you do, send them to a purchase link on your website.
Do's and Don'ts for Social Commerce
Here are a few tips for social commerce in 2023:
DO use social media to drive discovery. Get eyeballs on your content and drive engagement through social media, then send the traffic to your website to buy.
DO keep an eye on in-platform social selling technology. It's not there yet. It will be soon; if TikTok's recent efforts pay off, other companies will hop on the bandwagon, and the rudimentary tools available right now will get a lot better fast.
DON'T put all your eggs in one basket. Marketing today requires experimentation. Feel free to experiment with in-platform social selling, but for now, focus on building a digital store that won't change every couple of months. Wait for maturity in the market.
Social commerce is big business, and you can't afford to ignore it. But in-platform selling isn't there yet. Build a website with a strong eCommerce storefront (we recommend using Rainmaker Platform) and send your traffic there. Need a hand? We can help. Just drop us a line, anytime.
Best Regards,
David Brandon
Copywriter
Rainmaker Digital Services