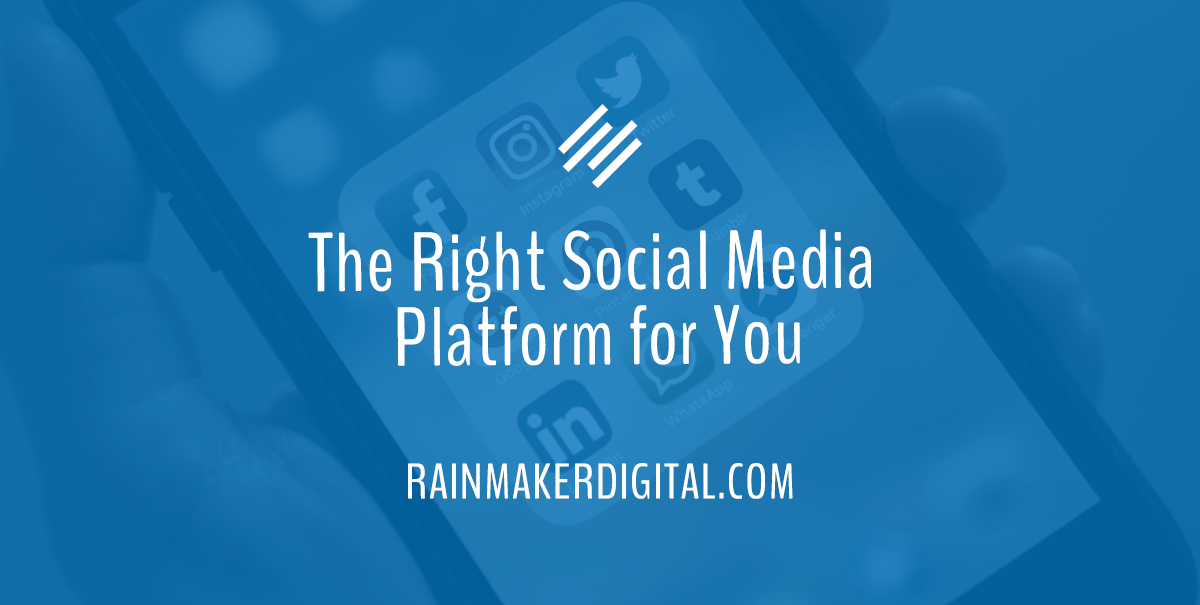 Social media is essential for your branding, like putting up a sign outside your brick-and-mortar business. The message amplification you get from social media can be rocket fuel for your business. Sponsored posts or earned media — it doesn't matter. It works either way.
Before you jump in, there is one big question you need to answer:
Which platforms should you use?
Pedialyte asked this question back in 2015, and the way they answered it and the resulting social media approach changed the course of the company. They revamped their social media presence and opened new markets they might never have reached. Pedialyte's approach is a perfect case study on how the right social media platforms can help your brand blast off.
A Product In Transition
Pedialyte is a hydration drink made for people with stomach problems like gastroenteritis that cause rapid dehydration.
Unlike Gatorade or Powerade, Pedialyte has never been "cool." There were no Michael Jordan commercials or trendy endorsements. The primary consumers had been young children and hospitalized patients.
In 2012, Abbott (the Pedialyte parent corporation) realized that their healthy adult audience had jumped 57% over the year prior. Pedialyte had become the recovery drink of choice for adults who engaged in "occasional alcohol consumption." Turns out that after a long night having fun, this medical product aimed at rehydration comes in pretty handy. These adults were concentrated in the 18-35 segment and had little overlap with their previous core audience.
Abbott watched this trend with interest for three years. By 2015, they concluded that Pedialyte had a stable new market. They decided it was time to invest in marketing to that audience … through social media.
Audience Is The Answer
There's one simple question Pedialyte used to determine which social media was right for them:
Where is my audience?
That might seem simple, but it's not. The answer requires you to consider both your current audience and your potential audience.
If you have a social media presence already, you can learn a lot by figuring out who engages with you right now. Where is your social media presence biggest? Where is it most engaged? Take a look at the people who follow and engage with your posts and figure out what demographics you're dealing with. That's your current audience.
Your current audience matters because they represent the core of your business. Pedialyte's core audience was still with them — the product hadn't changed. Even today, the packaging is the same. For Pedialyte, the core audience was and still is medical professionals and parents with sick kids.
Pedialyte's historical presence on Facebook served this traditional mom audience which has been part of its core. As of 2019, 81% of U.S. moms used Facebook, and though Instagram, Pinterest and other platforms are climbing with that demographic, Facebook leads. That informed Pedialyte's strategy on the platform — they post more content focusing on the mom audience than other trendier platforms like Instagram.
The Audience Pivot: More than the Core
Pedialyte knew that their new audience wasn't moms with sick kids. The new audience wasn't on Facebook.
Plenty of people outside Pedialyte's base were buying its products and their social media presence had to change to engage with this audience. As a result, if you look at their Twitter today, you'll see plenty of posts like this retweet and hashtags like #notjustforbabies:
When you are still DJing in your 30s, @pedialyte is a requirement. pic.twitter.com/JWNgHwwqHI

— Austin T (@DinoBrawl) July 14, 2021
Pedialyte realized in 2015 that their audience was much broader than they'd traditionally thought, and their current social media presence needed to reflect that audience. Pedialyte's new audience was more likely to use Instagram than Facebook. In fact, the largely under-35 crowd they were going after made up 90% of Instagram's user base in 2014. Pedialyte rolled out a campaign called "Team Pedialyte" on Instagram along with an influencer campaign. And it paid off. Today half of all Pedialyte sales are driven by adults and their Instagram account boasts almost 25,000 followers.
ProTip: Consider niche forums and social platforms when thinking about new potential audiences. You can reach audiences that care about you specifically. Something like ThomasNet for suppliers is a godsend if you're in manufacturing.
Who are You Talking To?
Every platform has its own socio-economic data, and you need to consider that carefully. Don't break it down into "old people use Facebook and young people use Snapchat." Drill deeper. Where are your audience's interests most popular? What's the most common platform for the socio-economic target you want to reach?
Think about factors like profession too. LinkedIn tends to be disproportionately popular with C-suite executives. Writers (particularly journalists) love Twitter. Certain professional audiences gravitate to certain platforms.
Scope Out the Competition
Another way to find where your potential audience might be is to look at what your competition is doing.
Find competitors that use a similar content strategy to what you're planning. Consider industry, audience and company size. Can you do what they do? Look at their metrics. Do they match your expectations and KPIs? Subscriber count and engagement are critical, but you should also look at whether the audiences are growing or shrinking and the rate of change. That will give you a baseline for your own efforts.
Another consideration is their voice. Is it informal or authoritative and formal? Analyzing the voice is a great way to see what generates engagement with the target audience on each platform. See what is working the best and consider how that fits your brand.
Investigate Influencers
Influencers are a powerful source of traffic, but you need to use them correctly. Pedialyte did.
Pedialyte's campaign focused on whether somebody was posting Pedialyte organically and offered them free swag and product to post with their hashtags.This wasn't a "big influencer" campaign. It was grassroots and focused on people that could help expand the brand and audience reach. Consider:
This guy only had 909 followers when this piece was written. He still gets Pedialyte care packages and tags them on Instagram with #teampedialyte. They're definitely not relying on follower count to expand reach.
ProTip: Find people who care about your product. Credibility and connection generate more influence than follower count. Authentic interest will drive brand engagement, like Pharrell Williams saying Pedialyte was something he drank "daily" back in 2014. You can't buy that kind of advocacy — even when you pay for it.
Being Authentically You
What does it actually mean to be authentic?
Pedialyte knows. Their voice has always been the same: they provide a quality product that focuses on rehydration. They deliberately avoid hype or language that could be misconstrued on their social platforms, because at their core, they are a medical company first and foremost — not a sports drink company.
That's why they ran their influencer marketing strategy the way they did. They created a ton of goodwill and UGC (user-generated content) because of it. And they only went for new platforms when they thought they could get good ROI while staying true to that voice.
That's something a lot of companies could stand to learn.
You see a lot of companies lean into social media trends because they think it's the "way to go."
No. Stop it.
It matters where your audience is, but authenticity matters more.
45% of brands lose followers because of irrelevant content. If you don't get the voice right, you can be one of them. Make sure your brand voice is consistent and sounds consistently like YOU.
Choose the Right Platform for You
Brands need to choose platforms that both let them reach their audience and allow them to present authentic content.
That's how Pedialyte succeeded. And you can too.
Don't chase fads or trends. Make sure you use platforms that will work best for your company and connect you with your core and potential audiences. Stay true to your brand across all the platforms you choose.
Need help figuring out your own social media strategy? Know that you don't need to go it alone. We're in this with you. If you need a little help, just drop us a line, anytime.
Best Regards,
Ed Bardwell
President
Rainmaker Digital Services