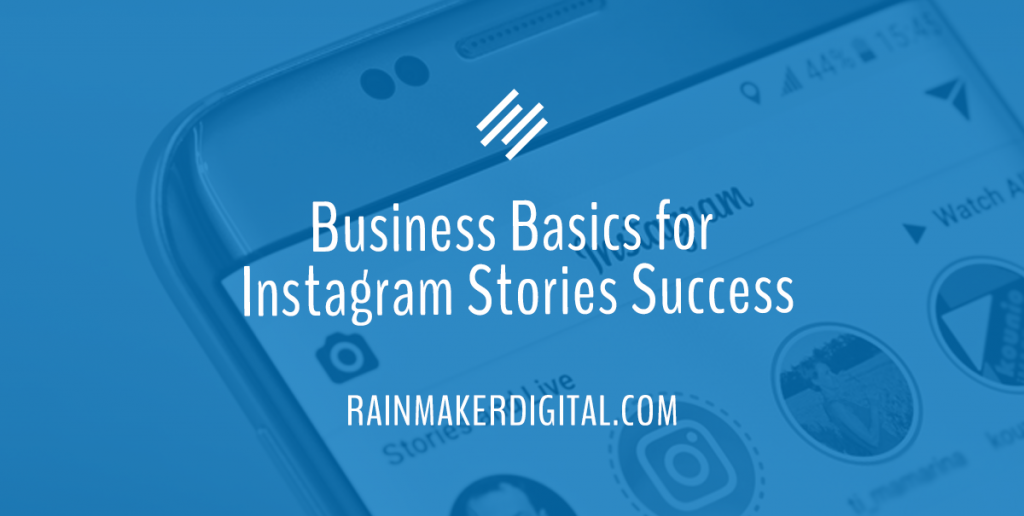 Your business has access to a platform with 500 million daily users. And they're highly engaged.
These users spend an average of 28 minutes on this platform each time they open it. They don't leave. They look at post after post, often catching up completely with their feed before leaving.
That platform is Instagram Stories. And if you're using Instagram for your business, you need to be using Stories — and using them well.
The Instagram Stories platform is not just a longer Instagram post. Where Instagram is curated and polished, Stories are more organic and intimate. They require a different content approach but can be an effective tool for your brand — if you know how to use them.
What Are Stories and Why Do They Matter?
An Instagram Story is up to 15 seconds of video or up to 5 seconds of image content, sometimes containing audio, that plays in a continuous feed. Each piece of Story content only lasts 24 hours. Didn't watch it in that time? Too bad, you missed it. It's gone.
It's fertile ground for content marketers. 20% of business Stories receive direct interaction. Stories are a powerful and unique addition to your brand's Instagram marketing strategy for several reasons.
Stories introduce fear of missing out (FOMO) and drive people to engage more frequently to make sure they don't miss out on any updates, which means they're more likely to see your updates when you post them.
People often stay engaged from Story to Story like they do with YouTube or Netflix when "Keep Watching" is turned on. It's not something they're likely to scroll through for a couple of seconds and leave.
Stories create a sense of familiarity. If Instagram posts are about the destination, Stories are about the journey.
What Do I Need to Get Started?
Stories work best when they feel natural and personal. Use them to focus on the smaller day-to-day details and the people involved in the business. You'll need to change your mindset to be less concerned with the perfect shot and more concerned with the authentic shot.
Content creation with Stories has a few basic ground rules you should keep in mind.
Keep your format vertical. Stories is a vertical format.
Make your videos interesting, not just talking head — constant movement or change.
Use 1080 x 1920 resolution to get the best quality.
Be aware of the top interface — don't put important content where it will be hidden.
Use mobile devices over professional camera gear. The visual looks more organic and blends with the rest of the feed.
Many people watch without sound, though less than some other platforms. Instagram is about a 60-40 split in favor of watching with sound. If sound is important, include a "Sound On" sticker. Caption your videos and make the message clear without sound.
What Sort of Stories Should I Make?
Behind the scenes content works particularly well for Stories, particularly if it involves creative projects with people who have strong personal brands of their own. Many TV shows rely on this sort of behind-the-scenes content for their stories, often using content from the actors' own feeds and reframing it through the TV show's Stories page. The example below is a behind-the-scenes tour with Anthony Mackie of The Falcon and the Winter Soldier set from the Marvel Studios Instagram. Bands, artists and concert venues also lean on this. For other brands it may make less sense to do regularly — a company like Walmart or Mercedes-Benz only has so much behind-the-scenes to show, and it's not all visually interesting.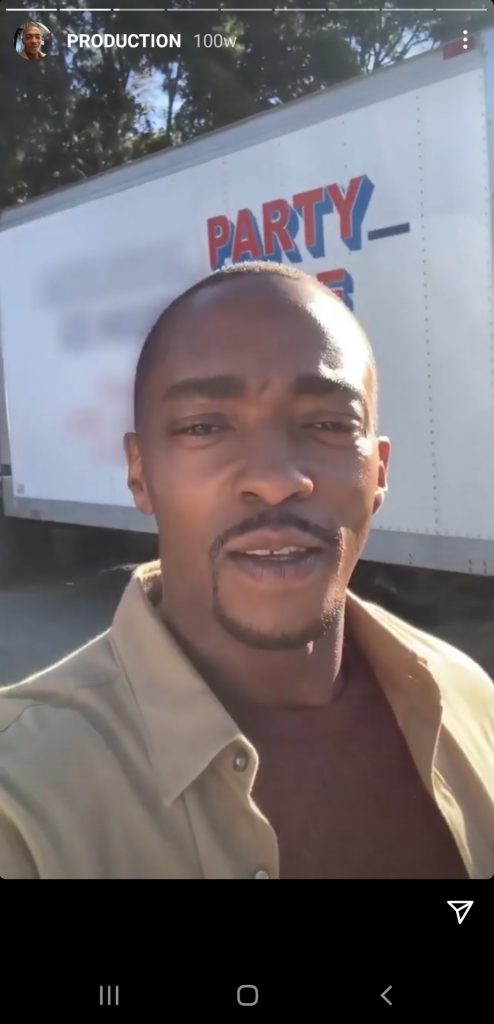 User-generated content (UGC) is another great use of Stories. There are easy tools you can use to screenshot people's content on Instagram and other social media platforms. This often takes the form of people praising the product or service — instant social proof. Instagram allows you to repost Stories that mention you easily, but other platforms need different solutions. The Dune movie account here grabs some excited Tweets from moviegoers and turns them into easy Stories content.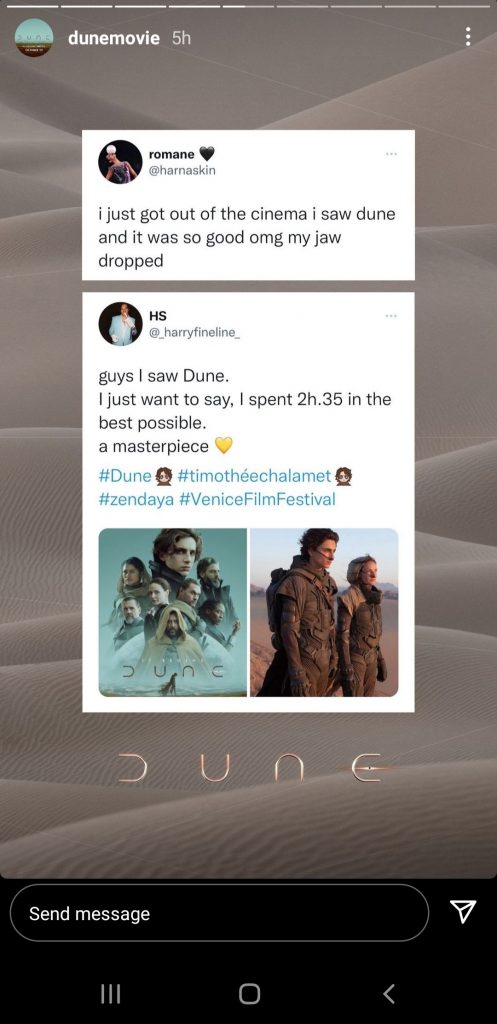 Polls are another form of user-based content Stories supports, and these can be a great way to drive engagement and keep your audience involved. Neil Patel uses these very effectively.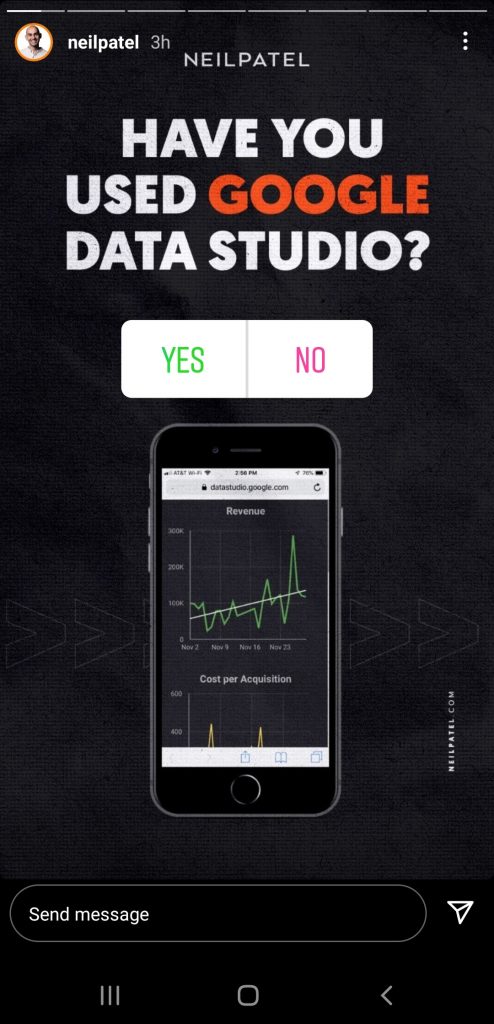 Promotions can be highly effective — not just paid ads, but promotions embedded in the Story itself. Something as simple as a reminder about an upcoming event is worth inserting in your Stories feed. Don't make promotions the major driver of content (there's a reason people skip ads) but used in moderation it's a great way to reward people for following your Stories. The Portland Trail Blazers basketball team here takes the opportunity in the middle of its Story to do a little cross-promotion.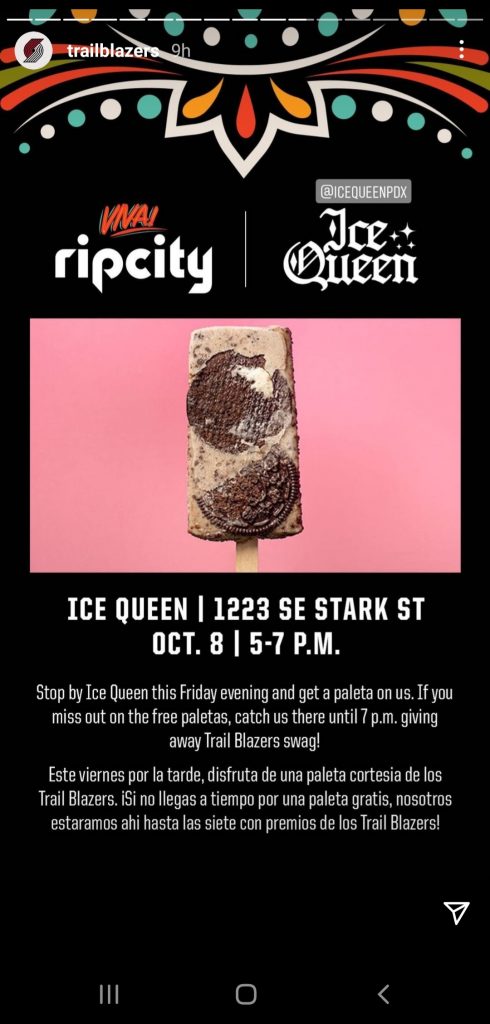 Live events and Stories dovetail incredibly well. Concerts, conventions, premiers, fashion shows, roundtables, webinars … you name it. They combine the FOMO of Stories with the additional factor of an event that's happening at a specific time. If you're running an event, you shouldn't just post the high points on your Instagram feed. You should be including promotional information, UGC from the event and up-to-the minute clips from what's happening. Make people want to be there — like the Grand Ole Opry does here.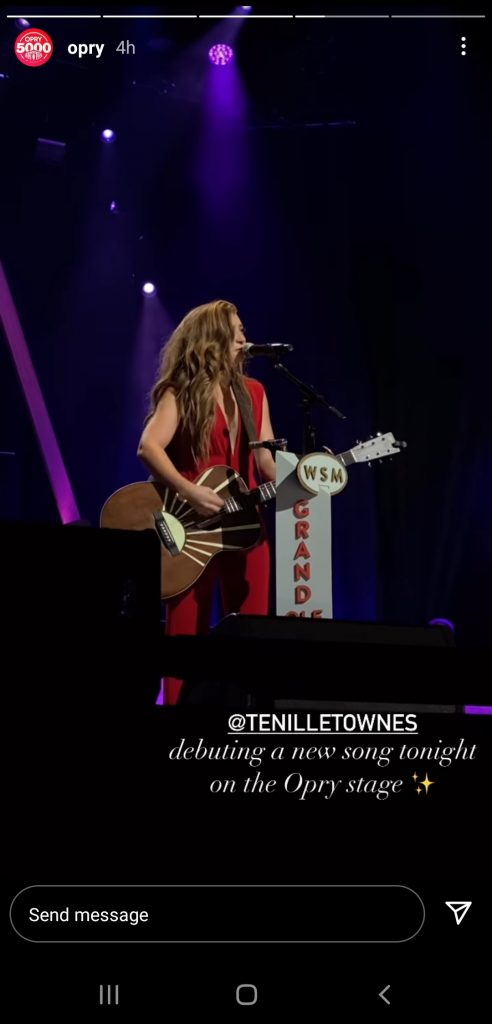 Social media takeovers are a great way to use Instagram Stories too. These can take a few forms. Handing your Instagram Stories over to a celebrity influencer can be an effective way to build buzz. A presenter who's running a panel at your event can be a great candidate for a Stories takeover. Sometimes having an employee take over to showcase what they're working on can be effective, too. This dovetails well with behind-the-scenes content. Bon Appetit uses takeovers frequently, including employees, celebrities and chefs. The example below with the Poseys making farmer's cheese is a Story highlight they keep saved on their channel — in this way, they turn temporary content into evergreen.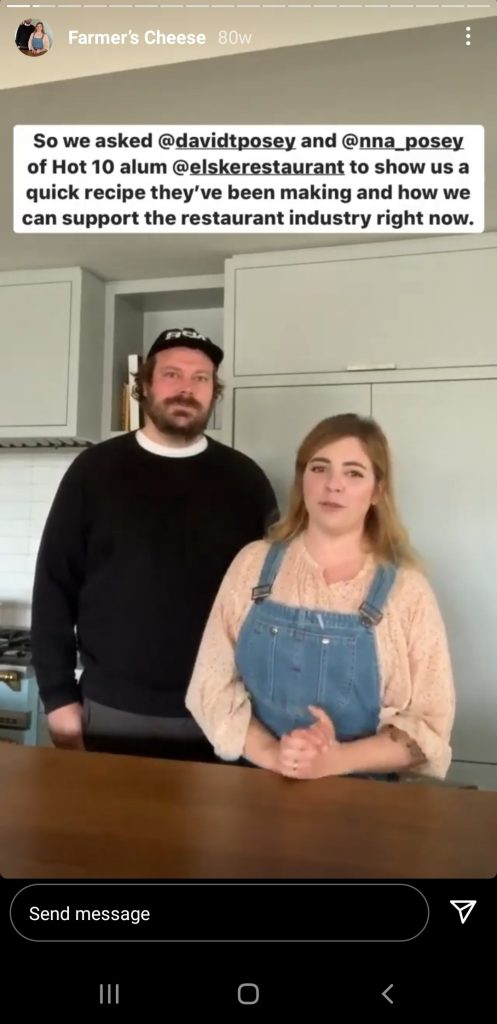 The Instagram Stories Mindset
Business Stories work best with content that is at least one of three things:
Personal. Stories give you a medium for direct, immediate video communication with your audience. It's less time-gated than something like a livestream but still allows you to make a face-to-face connection. And something like shared UGC instantly creates a rapport with the brand.
Organic. The Instagram timeline is the place where everyone puts their best foot forward; Stories are more candid. They provide extra context, show some of the behind-the-scenes and pull the curtain back. They humanize your business.
Timely. Stories expire in 24 hours unless saved, and content that gains its relevance from timeliness does well here. It adds a little extra urgency and a sense of FOMO.
There are occasional exceptions, particularly when it comes to Story ads (which are well beyond the scope of this piece). But companies that are successful on social media tend to stick to these tried-and-true content strategies.
Stories are a great way to humanize your brand and build real connections with your audience. Don't treat the Instagram Stories platform like a short-term version of your regular feed. Change your mindset and loosen up.
And don't worry — if the idea of creating a strong social media presence seems overwhelming, know that you don't need to go it alone. We're in this with you. If you need a little help, just drop us a line, anytime.
Best Regards,
Ed Bardwell
President
Rainmaker Digital Services