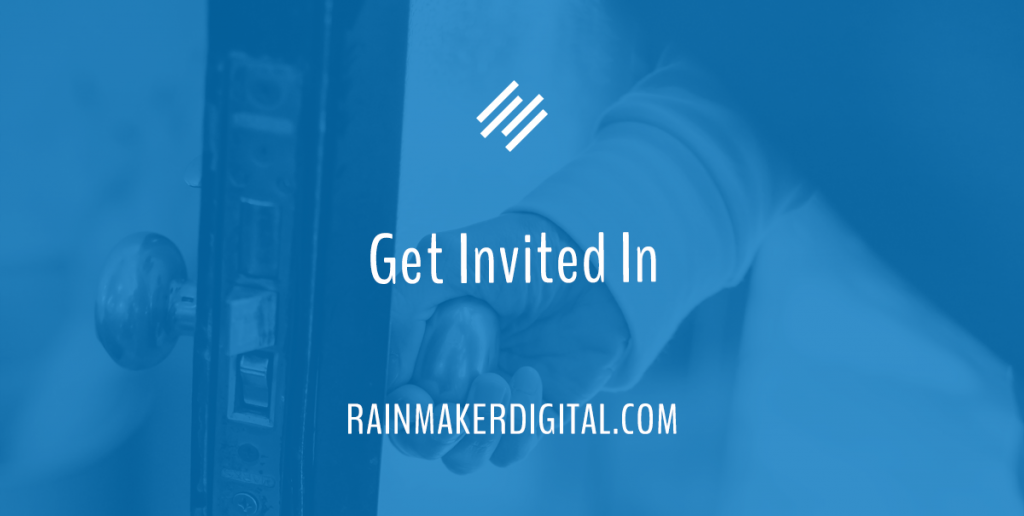 Ads have been a part of the Internet since the beginning. And users have been trying to find a way around them for just as long.
These days advertising is part of everything. Pre-roll ads on YouTube are getting longer and longer, and paid placements and promoted posts are clogging the feed. Users are rebelling.
Almost half of all Internet users use ad-blockers. When half of all Internet users are opting out of something you're trying to give them, there's an issue. Your advertising isn't what they want to see — you're stopping them from GETTING to what they want.
People only use locks to keep the unwanted out. Why not get yourself invited in the front door?
Don't interrupt what people are interested in. Become what they're interested in.
How to Become Interesting
It's easy to say you should "become what people are interested in." We've been saying it for over a decade. But how do you actually do it?
There are two major steps you need to take.
Know Your Brand
15 years after World War II, the Doyle Dane Bernbach agency landed a tough client. Their flagship car was small, ugly and slow. That car was created in Hitler's Germany — and this German company was now trying to sell to people who had recently fought their country.
American cars were huge boats with fins, only a few years from the muscle car era; engines were becoming more and more powerful. Large automobiles sold. And that was the genesis of Bill Bernbach's Volkswagen campaign.
Bernbach positioned VW as a counter to American car culture. The smallness and slowness became assets, not liabilities. And in building this campaign, Bernbach created a brand identity that appealed to a new segment of American society.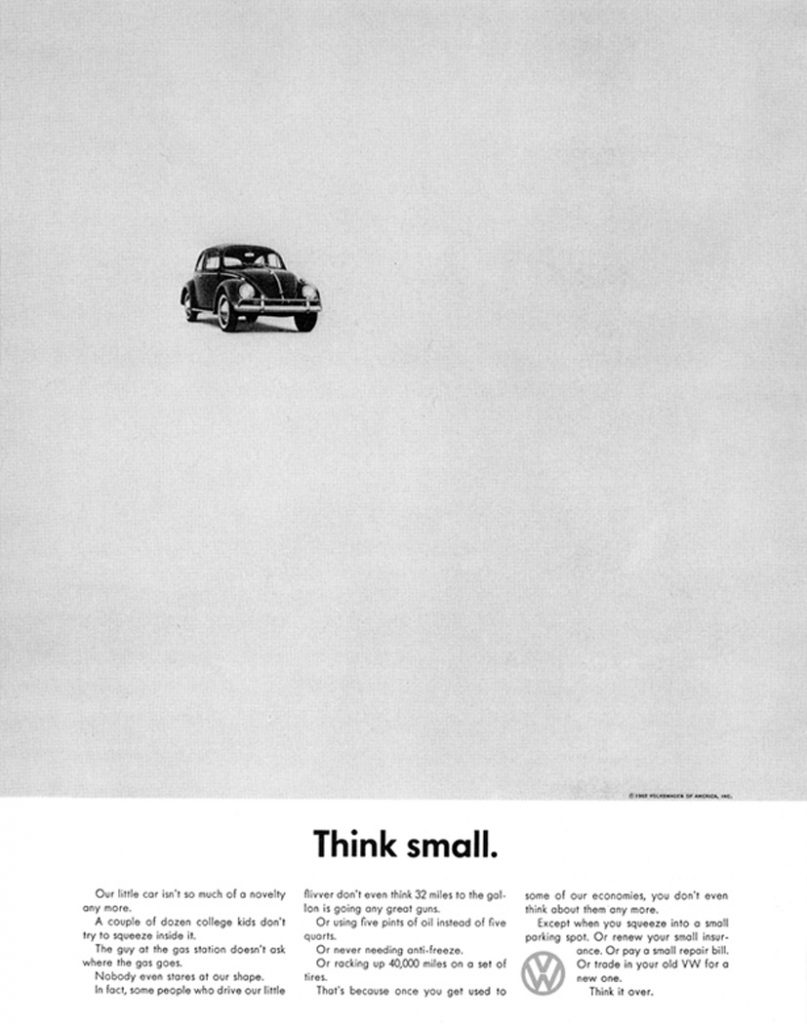 The Bernbach agency found the right positioning. They positioned themselves as a revolt against the consumerism of the time — and it paid off.
In their case, they were selling something different from their competitors. They used that difference to build the brand. But what if you don't have a different product?
Think about coffee.
If you buy a cup of coffee from a gas station, it's just a cup of coffee. It's not a 7-11, Love's or QuickTrip coffee. But if you buy a cup of coffee from Starbucks, it's a Starbucks. They put in the work to differentiate their product through branding. People flock to Starbucks for more than just a cup of coffee. They found their own lane. They created their own unique benefits.
What do you bring to the table?
I'm a big NBA fan. Players coming into the league now learn that guys who don't have a standout skill tend to wash out. Below the superstar level (the Michael Jordans, Kobe Bryants and Lebron Jameses of the world), there are a number of players who've made a long career out of being good at one thing. There are shooters like Kyle Korver, defenders like Tony Allen and passers like Rajon Rondo. Teams employ them as specialists. Sometimes those guys come into the league as specialists and become stars — but even if they don't, they'll still make a good paycheck for a long time by finding the proper "brand positioning".
Find a position. Don't try to be everything to everybody.
Know Your Customer
Finding a position isn't enough if you don't know your customer.
Plenty of great products have failed when they didn't know their customer. When Coca-Cola released New Coke in 1985, it completely failed. Taste tests indicated customers would love the new formula. Reality proved different. Coke's appeal was based on more than taste alone, and they had grossly misjudged the market. Old Coke was reintroduced within three months.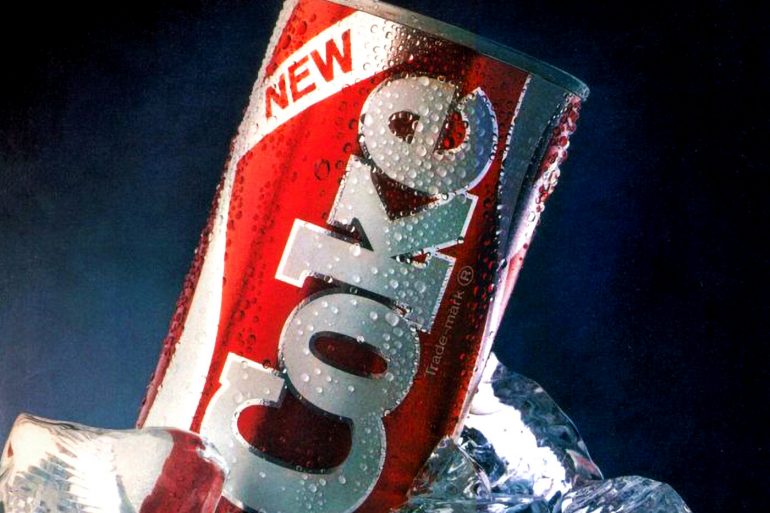 You need to be attuned to what your customers want. Brands grow and change over time — they have to. Markets and preferences change.
This is particularly important with brands that start small. As a brand grows, it has to adapt. You have to be agile and listen when people tell you they aren't interested in what you're offering.
Audience research matters. Data matters. But so does talking to people, gathering anecdotal evidence, and applying common sense. There's a phrase computer programmers like to use: "Garbage In, Garbage Out" (GIGO). GIGO says that no matter how good your model, it will fail if the data you feed it with isn't good.
No models or statistics can completely predict human behavior. Be an active part of your community and stay close to the ground; don't just rely on stats to tell you what people are thinking.
Become Signal, Not Noise
People can tune you out if you're interrupting them. But when you actually become what they want to hear, you're no longer standing on the outside knocking on the door. You're getting invited in.
Find the right positioning. Know your customer. Follow those two steps and you'll build an audience that cares about your brand. And if you need a little assistance with that, feel free to reach out. We're here to help.
Best Regards,
David Brandon
Copywriter
Rainmaker Digital Services