What are the fundamentals of this discipline we call digital marketing? More importantly, how does one apply them in a way that actually grows one's business?
If you're NOT a professional marketer, or if you're thinking about hiring professionals to help you accelerate your business goals, you're going to need a little guidance so you don't 1) waste your time or 2) waste your money. In short, you need to read this short ebook we've got for you.
Download Digital Marketing for Everyone Else, a free ebook that delivers the critical fundamentals of digital marketing that you actually need to know, without the hassle of spending weeks and months researching and reading both the good and bad out there on the Internet, all on your own.
When you sign up via the form below, you'll immediately receive a link to download the ebook (PDF) and then we'll keep your marketing education going by sending you our monthly Rainmaker Dispatch newsletter … a curated powerhouse of marketing wisdom, tactics, and strategies you need to know.
In this valuable 33-page document, you'll discover:
What it takes to build a profitable business in the 21st century
The fundamentals of digital marketing and how to apply them
Where to begin if you are not a "professional marketer"
The 3 fundamental principles placing you miles ahead of the competition
The 7 major areas you need to focus on to achieve success
A no-nonsense guide to putting together your first marketing strategy
And much, much more!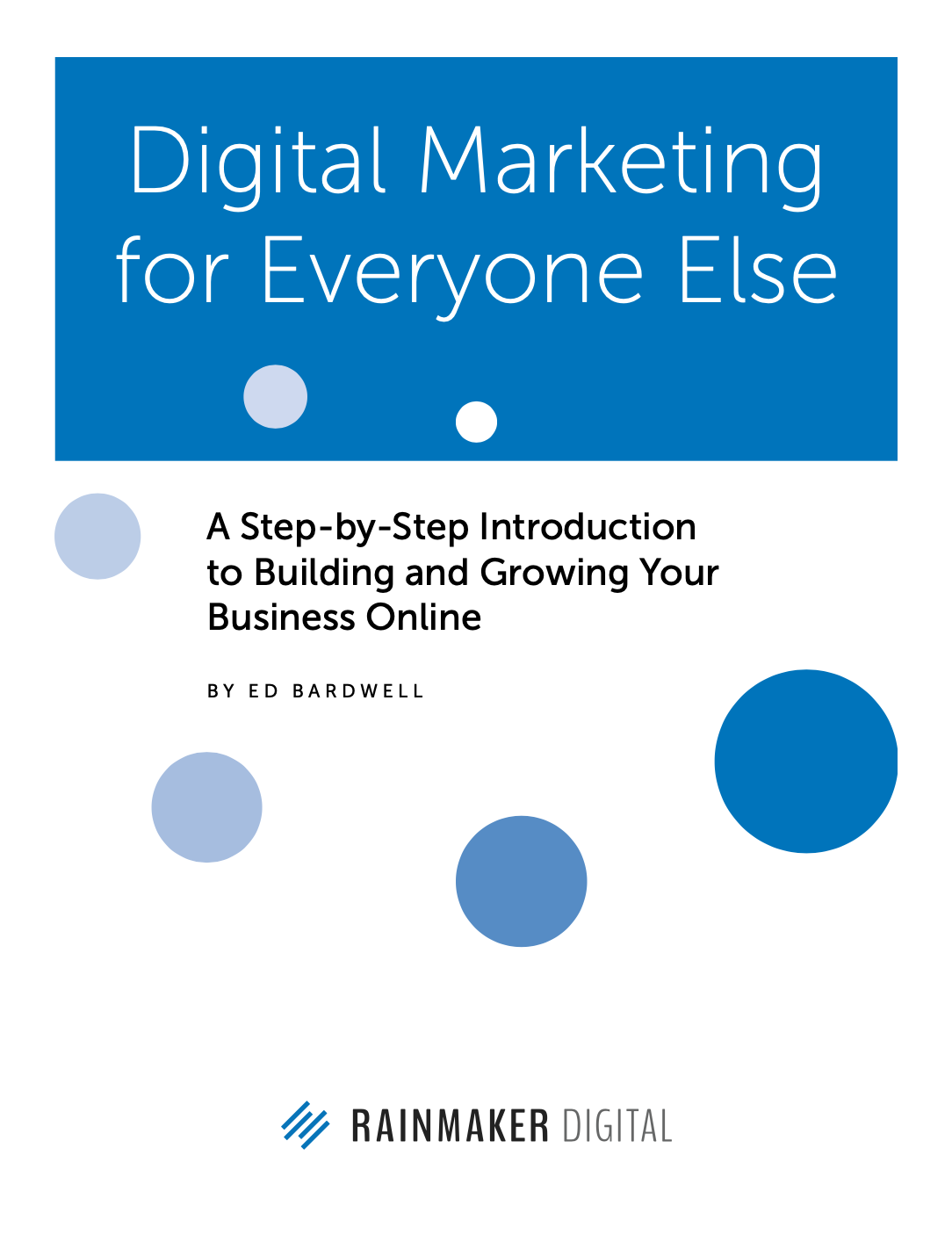 Drop your name and email below …