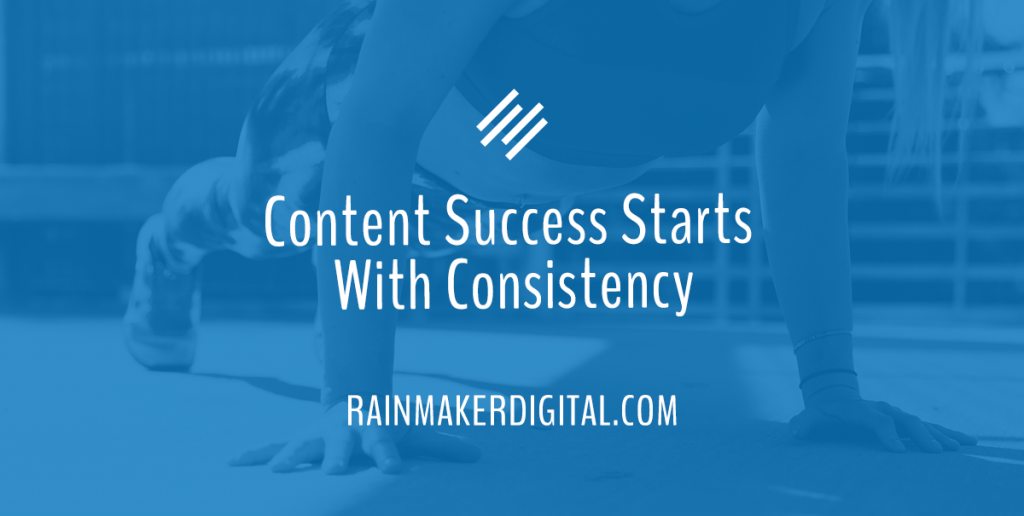 You've probably heard the phrase "content is king."
That phrase used to be provocative. It's an established fact now. Most companies today have a digital presence of some kind, usually a website and some type of "content marketing" effort. Most businesses are generally aware that you need to produce content to be visible online.
We need a new phrase.
Modern tools make it easy to create a good digital presence. But they aren't enough — because content alone isn't king.
Consistent content is king.
What Creates Content Consistency?
There are four components to your marketing efforts that create content consistency. Get these right to build a great digital presence.
Consistency of Output
If you only create content when you feel like it, you'll never build a great digital presence.
Your audience needs publications they look forward to. And these deliveries are important for both them and the search algorithm — Google loves regularly updated content. Crawlers prioritize sites that keep their content fresh, and as you start generating backlinks these will also get crawled.
You can create audience expectations with your content calendar. For most companies, varying frequencies based on the type of content creates audience expectations. Large content releases like eBooks or courses are often released in concert with monthly newsletters and daily social posts.
This creates a rhythm that audiences can understand and plan on. Consistent output allows them to set appointments and EXPECT to hear from you.
One of my favorite video essay channels on YouTube, Super Eyepatch Wolf, releases long-form videos intermittently. But they have a regular podcast and quarterly content updates in between larger content drops. Those milestones keep people engaged.

Build publication schedules, create those milestones and stick to them. Both audience and algorithms will thank you.
Consistency of Quality
Consistency is more than just publishing content on a regular schedule. Consistency requires a commitment to quality work.
The greats are committed to quality, no matter what their discipline. Kobe Bryant was at the gym finishing his pre-practice when most of his teammates were just showing up for practice. Steve Jobs was a stickler for technical details, focusing on almost-invisible features like the case screws in a computer design — screws that most people wouldn't even notice.
The process matters. You can turn out good work — 80% of the best possible work — with a little application of effort. But that only gets you in the door. If you really want to create a great digital presence that moves people, you need to approach your content like Steve Jobs or Kobe Bryant. Do the 20%, not just the 80%.
Consistency of Routine
I can speak to this one from experience.
I've been a volume writer and cranked out ghostwriting for platforms all over the web. But as I've transitioned into more of a marketer, I've realized I need a ritual or routine to build content I'm really proud of.
I recommend that all creators have:
A creative routine
Time set aside for research
Time set aside for review
Every creative person's routine is different, but every successful creative person has one. Even the famously chaotic Hunter S. Thompson had a routine. Mine is simple:
Brew a cup of coffee with my Aeropress
Spend 15-20 minutes listening to music, probably a singer-songwriter with vocals and guitar
Spend 5 minutes writing stream of consciousness about whatever comes into my head
This routine grounds me and lets me get on with the work of creating. Make sure your creative team, even if it's just you, takes the time to go through their routine.
Then make sure there's enough time built into the schedule for research. No matter how familiar you are with the subject, you need to find sources and look for unique angles before you start writing.
After that, dedicate time for review. That's one of the biggest lessons I've learned since working for Rainmaker Digital Services — if we don't take the time for discussion and review, our content becomes flabby and boring.
It gets back to the old factory floor idea of "throughput." The time it takes to get your end product out the door is limited by the slowest part of the process, and to quote a U.S. Navy SEAL proverb, "slow is smooth, smooth is fast." Set aside time to get your content right, not just out.
Consistency of Purpose
Companies like Dickies expand into a lot of different markets, and you'll see very different marketing for each vertical. But content consistency means the purpose or the goal of the marketing is the same. Your values, the things that make you who you are, have to be part of your copy.
Dickies got popular as a fashion statement because of its availability to some communities, or the durability that made the brand great for work. The content they put out keeps the original values of the company front and center.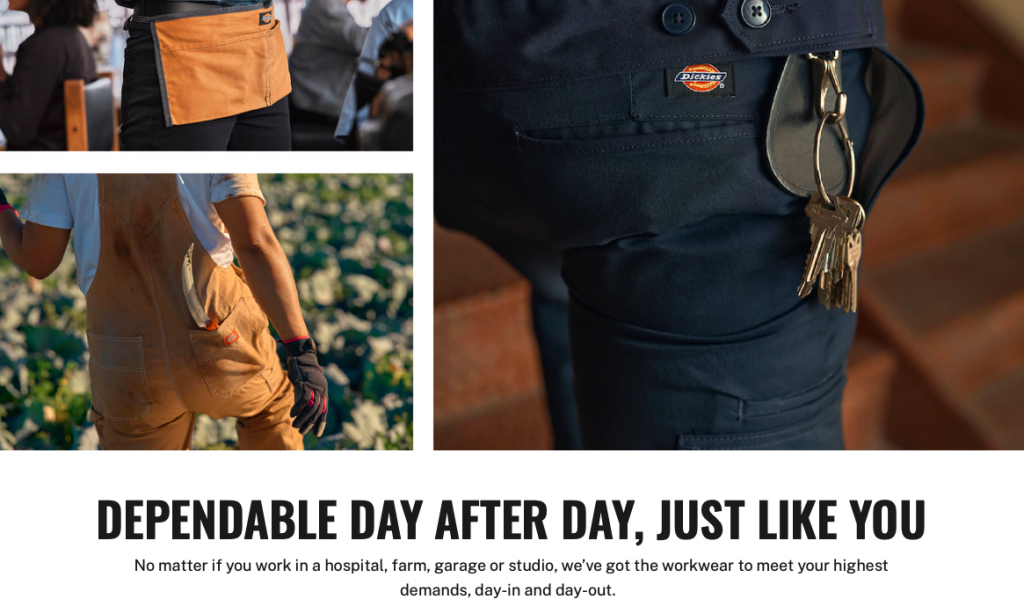 Create a Great Digital Presence
A great digital presence starts with consistency. That comes from regular output, high quality, regular routine and clarity of purpose.
Build a commitment to consistency into your marketing and you're well on your way to great content. And if you need a hand, contact us here at Rainmaker Digital Services. We're here to help.
Best Regards,
David Brandon
Copywriter
Rainmaker Digital Services