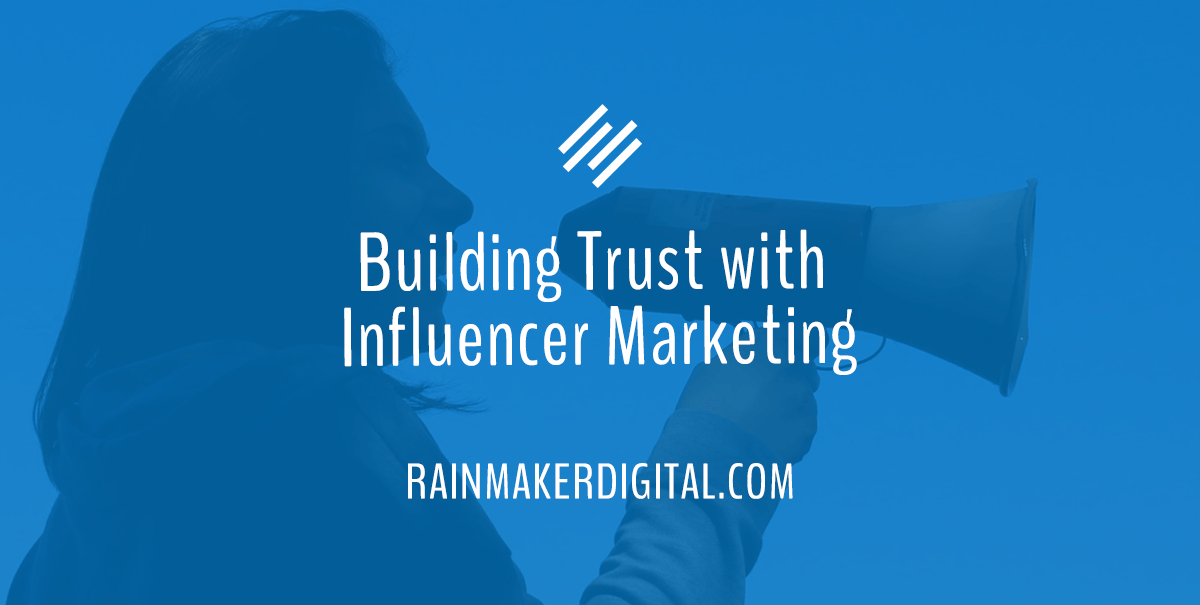 Influencer marketing is the new kid on the block for Internet marketing, but the concept isn't new. Celebrity spokespeople have been around for ages, and grassroots campaigns have always targeted influencers to establish credibility.
At its core, influencer marketing is simple: you're buying trust. You give a content creator money and get a direct line to their audience through them. Your product or service gains their credibility. Look no further than well-known online travel agency Travelocity for an example.
Travelocity was trying to figure out how they could tap into the communities that were springing up around online travel, and it became clear quickly that they needed to get help from outside. They carefully chose influencers in travel and invited them to join their pilot program for something they called "Gnational Gnomad." It worked well — since 2014 they increased brand impressions by 1200% and Travelocity brand mentions by 1000%. They built a community around these influencers, and their audience responded.
There's a reason you go to the Amazon reviews page before buying something, a reason Yelp and Angi (formerly Angie's List) work. There's a reason you listen to your friends when they tell you a product or service is good. We trust people more than we trust corporations. That's what influencer marketing does: it allows you to reach your target audience in a way they're comfortable with.
What Is an Influencer?
An influencer is someone who wields influence over a group. Simple and obvious. But it doesn't have to be Joe Biden, Kim Kardashian or Bill Gates. Many successful influencer marketing campaigns are conducted through people who are highly trusted in their field even if they aren't household names. In our field of marketing and advertising those might be names like Seth Godin, Brian Clark or Rand Fishkin — names that people in our industry readily recognize.
There are also people called "micro-influencers" that are less recognizable, but have a highly engaged audience that follows them closely. A micro-influencer could be the well-known local gardener who shares Instagram posts of their latest raised bed or composting system. The content may not be of interest to everyone, but those that are into gardening may be heavily influenced by the gardener's content.
Benefits of Influencer Marketing
There are several benefits to influencer marketing that you might not have thought of.
Trusted opinions. A good influencer is a shortcut to someone's trusted friend. 80% of people surveyed by Rakuten in a 2019 study said they had bought something at least once based on a recommendation from an influencer. Establishing, earning and building trust is your path to success. An effective influencer marketing campaign can speed it up.
Reach. A well-picked influencer can expand your reach beyond search and social advertising because they have an audience that follows them already. You're doing your narrowing down at the moment you choose your influencer, not trying to create an audience.
Effectiveness. Influencer marketing can get past advertising blindness. A recent Linqia report indicates that most agencies are planning to put more into their influencer budget this coming year. Why? They deliver. A whopping 58% of agencies say their influencer campaigns are either outperforming or doing the same as their branded campaigns (with 31% not measuring their results). This is worth monitoring though, because like every other marketing method, we will reach a saturation point where the low-hanging fruit disappears. Make sure you're measuring your effectiveness to know when it might be time to pivot.
Pitfalls of Influencer Marketing
Agencies are turning to influencers to help them tap into audiences at a grassroots level. But they're also finding that there are pitfalls to watch for:
Alignment. One of the biggest challenges — and your most important task — is finding influencers that fit your audience. You probably wouldn't try to get Kendall Jenner to advertise truck tires or Joe Rogan to advertise makeup. There's a big risk of misjudging how your brand and your influencer's audience match. Be choosy. Do your research. Don't jump the gun and don't spread yourself too thin.
Character. You also need to find people who won't get your brand in hot water. Take Felix Kjellberg, for example, better known as game streamer PewDiePie. Kjellberg lost most of his sponsors overnight because of anti-Semitic slurs on his channel. You are inextricably linking your brand to someone when you hire an influencer. Will they be a good representative of your company? Be very careful.
Skepticism. Influencer marketing can get past advertising blindness to some degree, but audiences are getting wise. Read the YouTube comments for any gaming channel and you'll probably see jokes about the game RAID: Shadow Legends. The game has spent so much money getting just about every gaming influencer to plug their game that it's become a meme. There is a tipping point for every audience where they start distrusting the influencer if it feels like they're shilling. Transparency will cut skepticism, as will being picky about who you have represent your product.
Legality. Sponsored content is governed by the FTC. If you and the people who push your product or service don't want to get sued, you need the proper legal language in place on each post. Read the FTC rules and make sure you are in compliance.
Running Your First Campaign
So you've weighed the pros and cons and decided you want to run your first influencer marketing campaign. How do you start?
First, decide what your campaign's focus will be. Influencer marketing isn't any different than a traditional campaign in this regard: your KPIs will determine the direction. Some common metrics include:
Social media shares
Social media engagement (likes and comments)
Social media mentions and PR coverage
Opt-ins or follows
New sales or higher average ticket value
Retention or renewal
Figure out what success looks like and how to measure it. Be prepared to track the data and stop campaigns that don't work.
Design your campaign based on your goals. There are many types of influencer campaigns:
Affiliate or discount codes. Very common when sales are the goal. If you've ever heard "use code XXXXXX at checkout," you've seen this type of influencer marketing in action. It's easy to track too.
Takeovers. A great way to add social engagement is a takeover. Common with larger accounts like sports teams which may have celebrity superfans that can "takeover" a social account and attract a new audience to a brand.
Guest posts. One of the mainstays of content marketing, guest posts provide win-win opportunities for writers and sites to mutually benefit from each other's influence.
Sponsored content. Most of the Instagram posts you'll see that say something like #ad will be this sort of sponsored content, where they send them an item (say clothing or workout equipment) and ask them to post themselves using it. Can also include sharing your posts.
Giveaways and contests. These can be a good incentive for influencers to share your content with their audience as a way for the influencer to show value to their audience.
Brand ambassadors. The most involved type of influencer relationship is the brand ambassador. This may be someone who actually has a stake in the company — for example Ryan Reynolds with Aviation Gin. Usually a brand ambassador gets price breaks and other special perks for their long-term partnership.
After you've figured out your goals and type of campaign, it's time for the most important part: choosing your influencers. Some of your considerations should include:
B2B or B2C? The audiences are completely different, and if you're B2B but focus on an influencer with a largely B2C audience, you're going to whiff.
What social media platform to use? Instagram, YouTube and TikTok tend to outperform more text-heavy platforms like Twitter, Facebook or Linkedin. But some of this may depend on your audience — if you're marketing to writers, you might want to use Twitter. Or if you want to tap into the C-suite, you might want to use LinkedIn. Instagram is often the default platform people think of for influencer marketing but you don't have to limit yourself.
Should we do an event? Some of the most effective influencer marketing happens at trade shows or industry events, and putting on an event can be an effective way to spread your message.
Micro or macro? Some of this may be determined by your budget. Big-name influencers are more expensive and harder to land. But focus also matters. Kim Kardashian isn't going to help if you're trying to market a local restaurant. Get someone who speaks to your audience, be it small or large.
Start with well-known figures in your industry, then work your way down. Look for people who have a following, but not just big numbers — look for engagement too. Use Google alerts, browse forums and search social media to find out who's regularly talking about your industry and who people actually listen to.
Look at who is promoting competing products or services. They are often open to promoting your brand and can give you an idea of the landscape. And sometimes it might be worth looking at not just who has the same audience as you, but who has a complementary audience — for example, if you sell coffee, maybe you could look at partnering with someone who sells novelty mugs.
There are a number of platforms and services that connect influencers and marketers. You can take advantage of these to make your job easier.
Make sure you're filling the needs of both your influencer and your audience. They have to have something they can promote that won't ruin their credibility with their audience. You have to give them something their audience will want. Neither of you wants the relationship to flop. Creative matters a lot here, as does the incentive for the influencer — be willing to tailor it a bit. Some may want products or discounts, others cash, still others may want to trade services.
As mentioned before, analyze the results both during and after the campaign. "What gets measured gets managed," as the saying goes, and you want to make sure your campaign is bearing fruit. This can be a challenge depending on your goal, but don't start a campaign without knowing you can measure the results. Otherwise you might as well not even do it.
The Importance of Influencer Marketing
Influencer marketing has always been a critical part of the marketing mix. The growth of social media and the speed of digital content have only improved influencer marketing's ability to deliver. These tips can get you started, but if you want more in-depth advice, you'll want to call on an expert.
If the idea of creating and/or executing on an influencer marketing strategy seems overwhelming, know that you don't need to go it alone. We're in this with you. If you need a little help, just drop us a line, anytime.
Best Regards,
Ed Bardwell
President
Rainmaker Digital Services